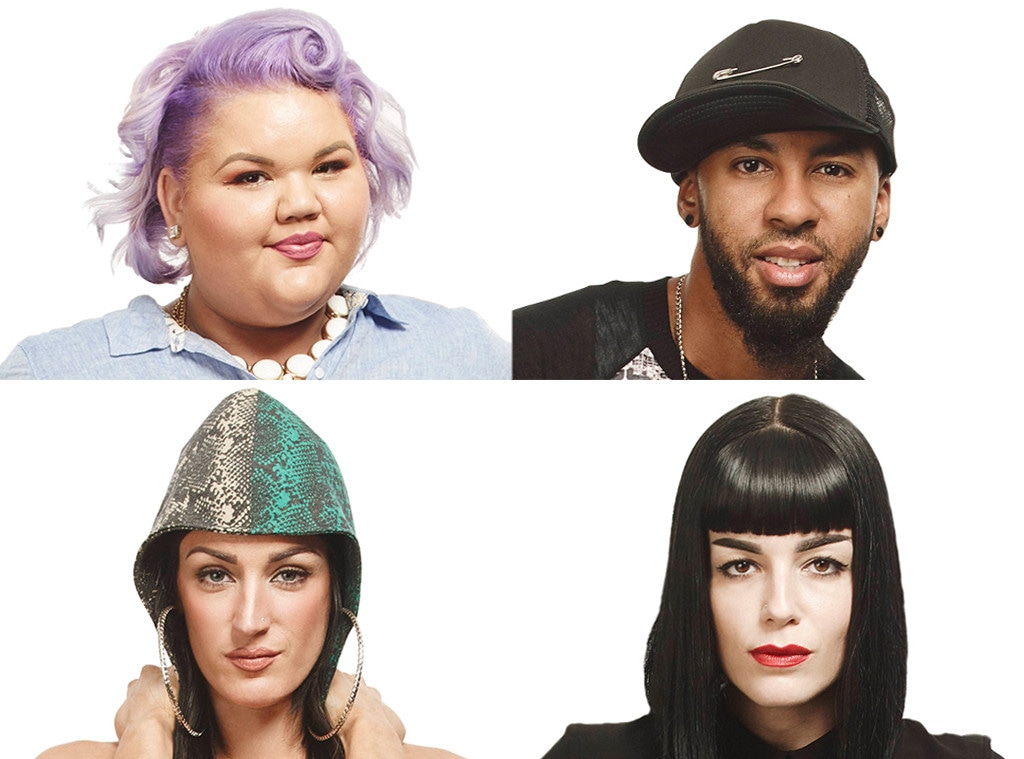 Barbara Nitke/Lifetime
A new designer has snagged the Project Runway crown! And said designer is a groundbreaking choice for the fashion competition. If you don't want to know which of the final four hopefuls is following in the footsteps of Christian Siriano, Dmitry Sholokhov and the 11 other previous title-holders, look away!
Ready? Congratulations are in order for Ashley Nell Tipton, the plus-size designer who beat out Candice Cuoco, Kelly Dempsey and Edmond Newton with a revolutionary collection never before seen on the show. That's right, the San Diego, Calif. resident, who sent an entirely plus size collection down the catwalk, was crowned the winner.
"I would describe my style as having fun and being funky, showing your personality through your clothing and having fun with it," Tipton told E! News ahead of the first part of the finale. "That's what I love to design—I love to design the clothing that is not out there for your average plus size woman, and I want to fill in the gap of that industry and not design cookie cutter things."
Tipton credited judges Nina Garcia and Zac Posen for giving her meaningful critiques each week, which she used to improve her designs.
"I feel they gave me the best critiques that I could ever get. They definitely believed in me and they wanted me to continue believing in myself," she said. "They saw my vision; they saw how much better I can be without me even seeing it. They could see that I could do so much better and they wanted to push me."
Watch Tipton discuss her big win on E! News on Friday, Nov. 6! The Project Runway season 14 reunion will air next week on Lifetime.
Watch guests at season 13's Project Runway finale discuss the final collections.