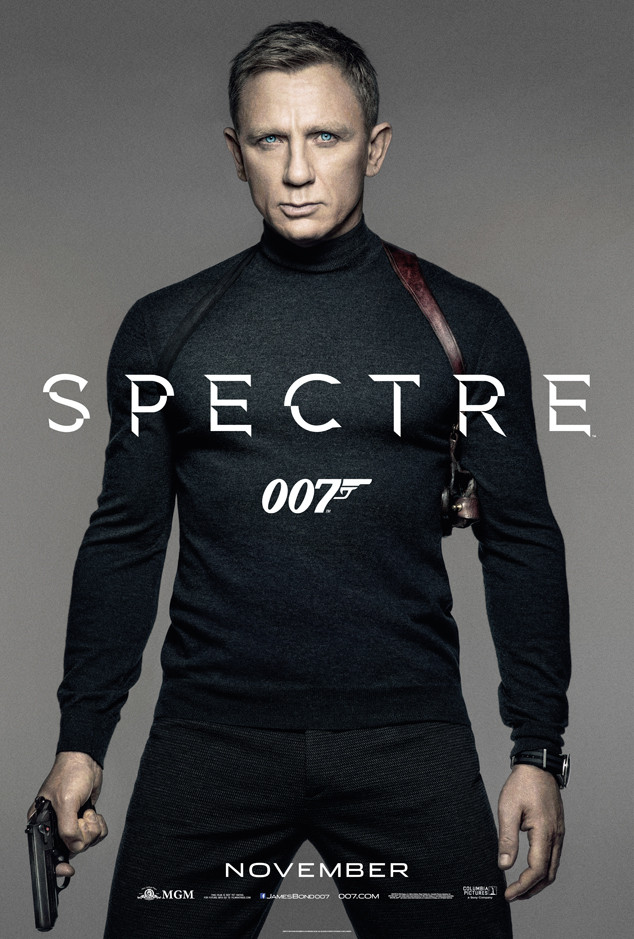 Columbia
Daniel Craig swings back into action as suave super spy James Bond in Spectre, his fourth film in the franchise and the 24th overall.
The British star is joined by Austrian Oscar winner and Inglorious Basterds star Christoph Waltz, who plays a popular 007 villain, who is the leader of the fictional crime and terrorist organization Special Executive for Counter-intelligence, Terrorism, Revenge and Extortion, aka SPECTRE.
Other newcomers include Léa Seydoux as Bond girl Dr. Madeleine Swann, Monica Bellucci as Lucia Sciarra, a criminal's widow, and WWE star and Guardians of the Galaxy Dave Bautista as Mr. Hinx, Waltz's character's henchman.
Naomie Harris returns as Eve Moneypenny, Ben Whishaw as Q and Ralph Fiennes reprises his role as Gareth Mallory, now the new MI6 leader M.
Spectre, the follow-up to 2012's Skyfall, is set for release in the United States on Friday.