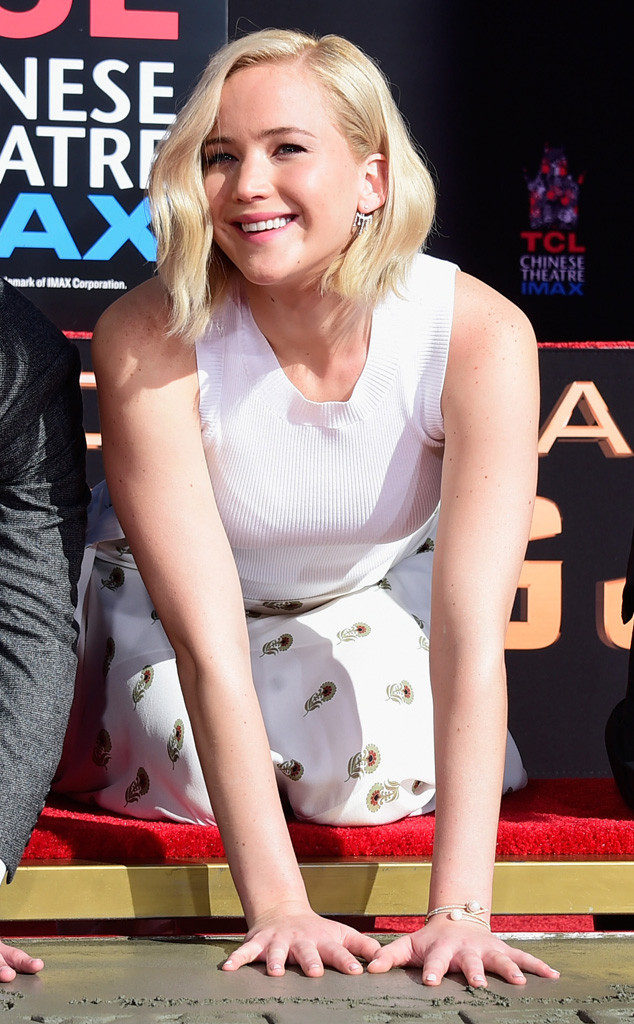 Frazer Harrison/Getty Images
Let the countdown to Mockingjay—Part 2 begin!
As the anticipation continues to build for the release of the final film in The Hunger Games franchise, Jennifer Lawrence, Josh Hutcherson and Liam Hemsworth found a reason to celebrate this Halloween when they participated in a handprint ceremony at the TCL Chinese Theatre in Hollywood.
"I'm very grateful," Lawrence shared with the crowd. "I think I can say that on behalf of everyone here for the Hunger Games, I can't remember your names. I'm just kidding, I know your names. Anyway, Liam?"
Hemsworth added, "I'm going to say to you guys that I'm honored to share it with you. Let's just be friends forever."
The three co-stars would sign their names, place their hands and feet in the cement and give a few autographs for fans before leaving.