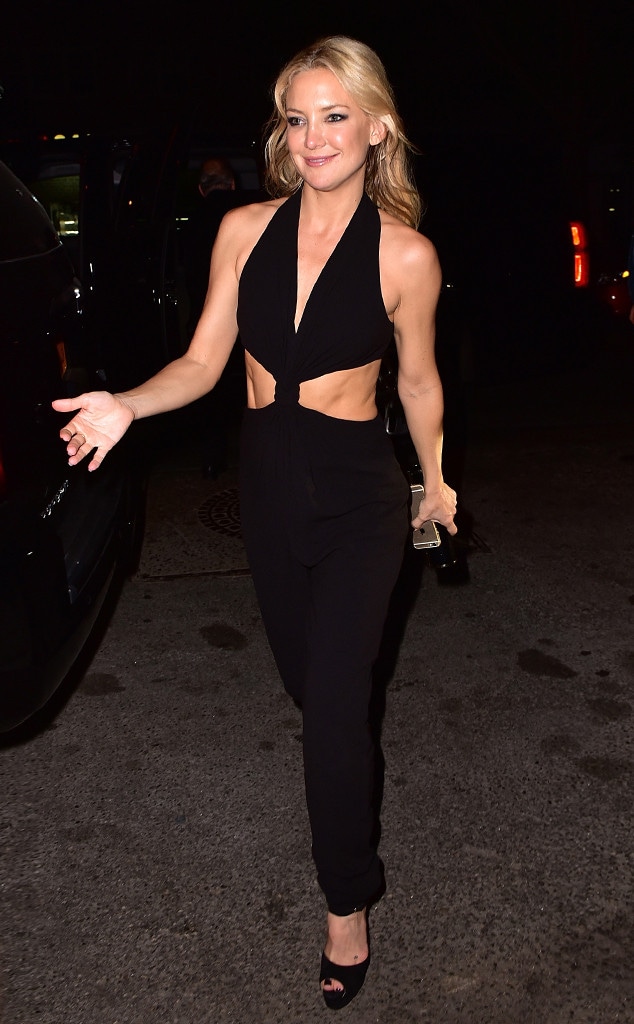 James Devaney/GC Images
Are Kate Hudson and Nick Jonas heating up?
It seems so! Goldie Hawn's daughter and the "Jealous" singer were spotted clubbing at hot spot Up & Down in New York City Thursday, where a source tells E! News that they're having a good time getting to know each other but are making sure to keep their growing relationship to themselves.
"Last night they did not show PDA in the night club," our insider reveals. "They were just friendly. They are not hiding anything, but they also are not publicly talking about their romantic friendship."
Hudson looked gorgeous in a black cutout jumpsuit, while Jonas kept it casual in a red hoodie and jeans for their night out on the town.
Even though there are quite a number of years between the two—Hudson is 36 and Jonas is 23—it doesn't seem to bother the two A-listers, as our source says it's "not a big deal for either of them." Instead, these two are focusing on having some low-key fun.
"Kate and Nick have been hanging out casually over the past two or three months," the source says. "Nick loves how fun and easygoing Kate is. Kate is just enjoying herself now and not taking anything too seriously.
"She is having a great time and likes hanging with Nick," the source adds. "She feels great, and when they are in the same city they hang out."
Sounds simple enough!
When asked outright about the romance by 94.7 Fresh FM host Dana McKay, the former JoBro remained tight-lipped. "I keep some things to myself," he said. "It's a strange place where a little thing can turn into a lot, but it's about how much of that you kind of want in your world and just living your life and knowing that people will have their opinion."
The buzz about Jonas and the Golden Globe winner started when they were spotted together at Disney World and then were caught brunching in Miami. "The buzz around the property is that they were acting like a couple," an insider told us.
"They were definitely there together. They made an effort to keep things under wraps, using the private pool for members that's harder for regular guests—and paparazzi—to get glimpses of."