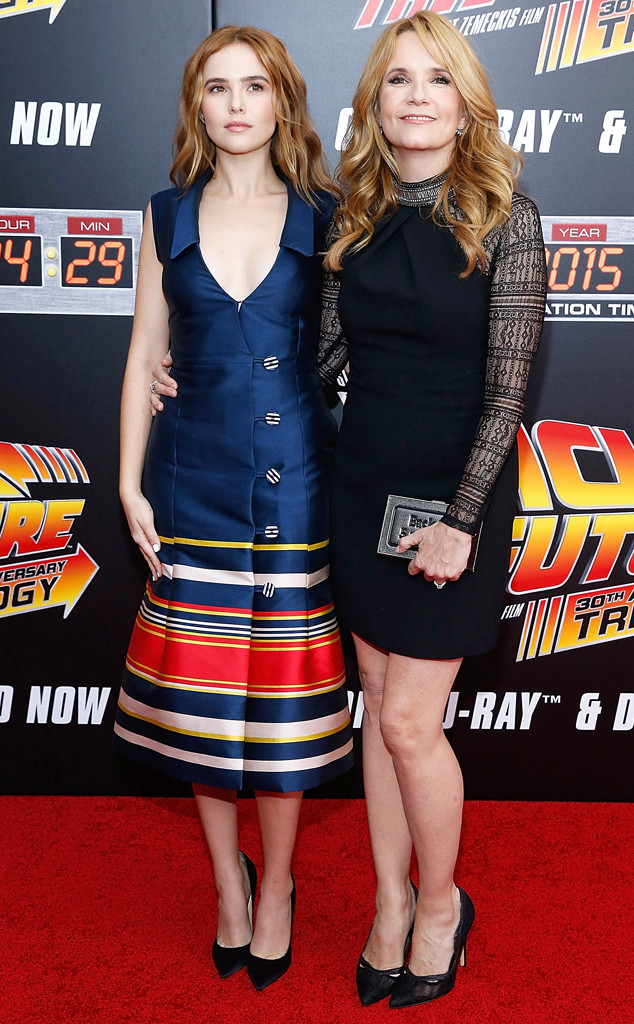 John Lamparski/WireImage
Back to the Future's lead actress Lea Thompson and her daughter Zoey Deutch are time traveling right before our eyes.
The 54-year-old actress, who portrayed Lorraine Baines McFly in the acclaimed trilogy, hit the red carpet Wednesday night alongside her 21-year-old daughter for a special screening in honor of the "future" day cited in the second installment—Oct. 21, 2015.
It was certainly a throwback moment as daughter Zoey looked identical to her famous mom, particularly when comparing her to the 24-year-old version depicted on the silver screen.
Zoey, who is an up-and-coming actress in her own right, notable for projects like Beautiful Creatures and Vampire Academy, even inherited the famed 1980s starlet's hair color and height. As they say—like mother, like daughter!
But has Zoey inherited any famous props from Thompson's years making the films? Not exactly. While Thompson admitted she still has the iconic powder pink prom dress she wore at the Enchantment Under the Sea Dance, it was cut so small her two daughters can't get it on.
"They wanted to wear it for Halloween, but even when they're super skinny and little, it was still tight for them!" she told People.