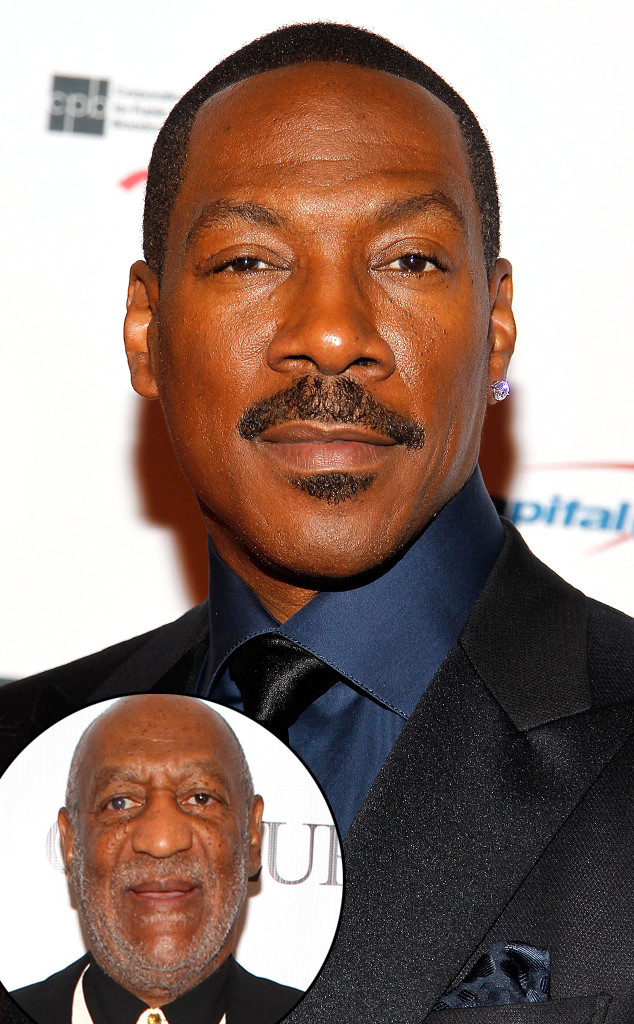 Paul Morigi/Getty Images
While being honored with the Mark Twain Prize for American Humor at the Kennedy Center on Sunday evening, Eddie Murphy did his first stand-up set in 28 years and used his very first joke to poke fun of Bill Cosby, who was previously given the honor in 2009.
"Who else has one of these?" he asked the audience. "Oh! Bill has one of these. Did you all make him give it back? You know you f--ked up when they want you to give your trophy back."
He began a hilarious impression of Cosby, "I would like to talk to some of the people who feel like I should give back some of my [expletive] trophies!"