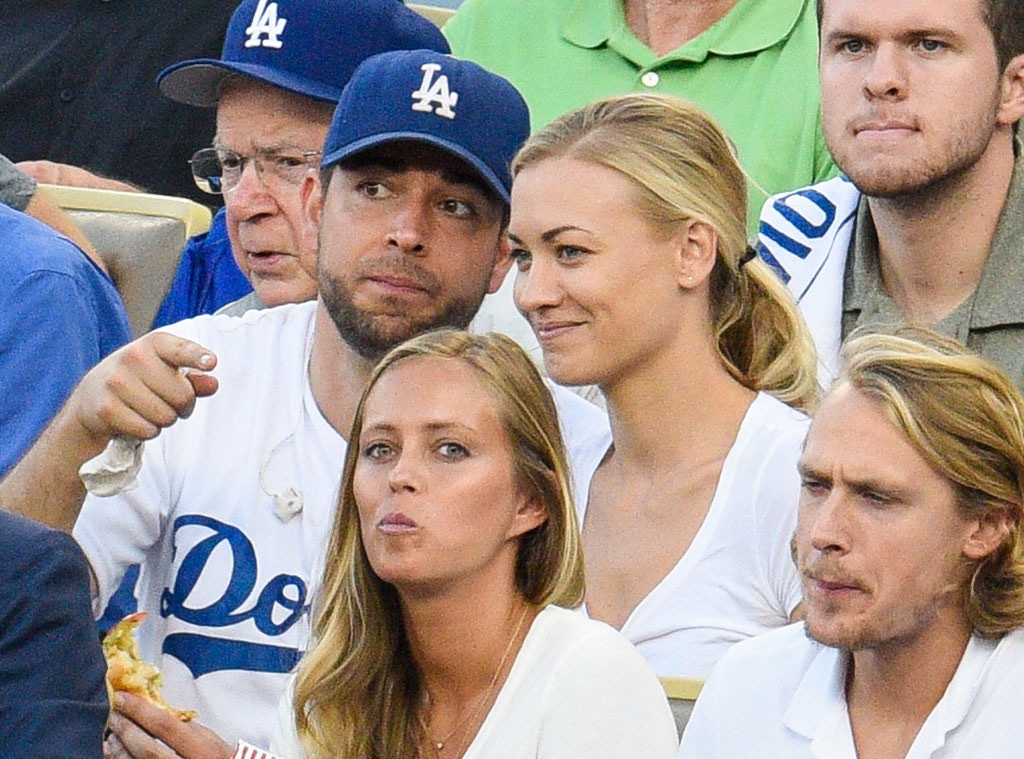 Noel Vasquez/Getty Images
It's a Chuck reunion!
Former co-stars Zachary Levi, 35, and Yvonne Strahovski, 33, hung out together this week. They spent Thursday evening sitting together at Dodger Stadium and cheering on the Los Angeles Dodgers as they faced off against the New York Mets in the deciding Major League Baseball playoffs game leading to the 2015 National League Championship series.
Levi sported a Dodgers T-shirt and baseball cap and at one point, he and the Australian actress shared an adorable high-five after the team scored. The Dodgers ended up losing to the Mets, with a score of 3-2.
Noel Vasquez/Getty Images
Strahovski also posted on her Instagram page on Tuesday a photo of Levi walking on a bridge in Los Angeles.
The two had also reunited earlier this year on the Syfy channel game show Geeks Who Drink, which Levi hosts.
Carol Kaelson/Syfy/2015 Syfy Media, LLC
The actor played the title character in Chuck, while Strahovski portrayed his love interest, Sarah Walker. The hit NBC spy comedy series ended in 2012 after five seasons.
Justin Lubin/Warner Bros./Getty Image
In addition to his hosting job on Geeks Who Drink, after Chuck, Levi went on to star in films such as Thor: The Dark World and currently plays Luke Collins in NBC's new reboot series Heroes Reborn. He married Canadian actress Missy Peregrym in 2014. She filed for divorce this past April.
Strahovski went on to play Dexter's love interest, Hannah McKay, in Showtime's Dexter, and Kate Morgan on 24: Live Another Day. She appeared on the new ABC show The Astronaut Wives Club this past summer. The series has not been renewed.
(E! and Syfy are part of the NBCUniversal family.)
Will there be a Chuck movie? Find out what Zachary Levi told us!
Watch:
Zachary Levi Goes All-In for "Chuck" Movie