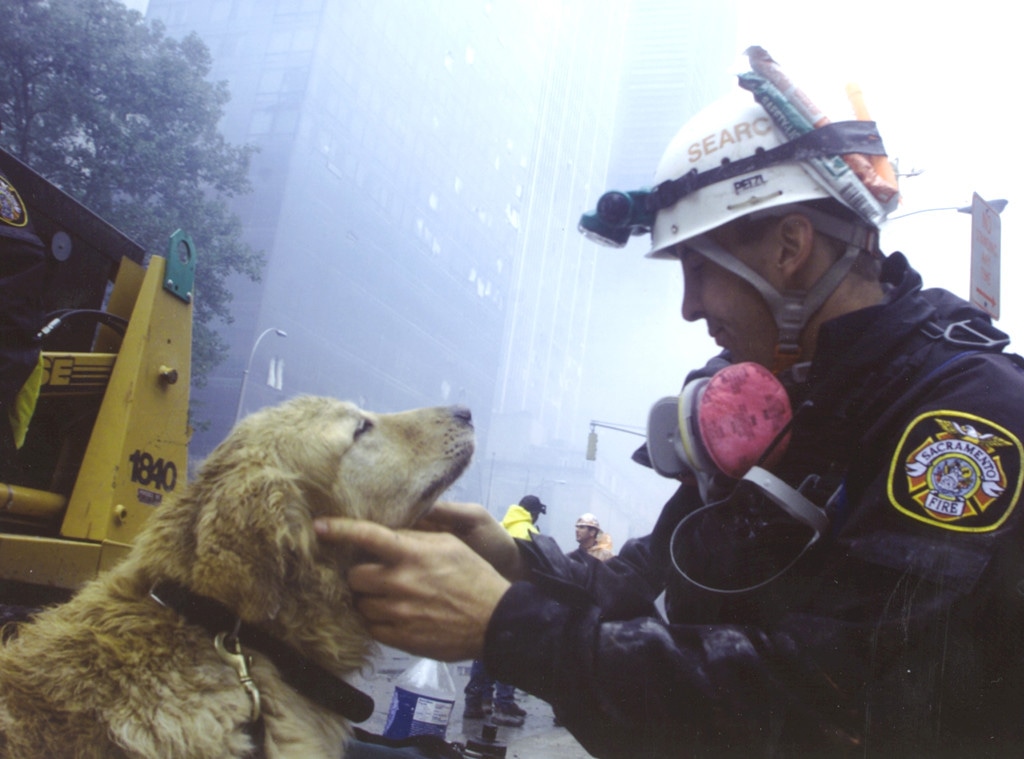 Los Angeles Times
Did you know that adopting a dog not only rescues the dog but it could also give back to your community? Many former shelter pets go on to become contributing members of society by working as therapy animals, service animals and even part of search-and-rescue teams.
Check out these dogs who did just that!
UCLA People-Animal Connection/Shelter Me
Chow Chow-border collie mix Bella was rescued as a stray on the streets of Los Angeles. After finding her forever home, Bella trained to become a registered therapy dog with Pet Partners—and she passed her evaluation with a perfect score!
Now Bella brings comfort and smiles to hospital patients and staff as part of UCLA Medical Center's nationally recognized People-Animal Connection therapy dog program.
Pit bull rescue Jericho was trained to be a service dog with the Animal Farm Foundation, whose mission is to secure equal treatment and opportunity for this often-misunderstood breed mix.
As a service dog, Jericho performs tasks such as opening doors, retrieving items and bracing his owner, Matthew, as he transfers from his wheelchair.
Golden retriever Harley was rescued from a Humane Society shelter by the Search Dog Foundation. With his high energy, Harley sailed through search-and-rescue training and was placed with his human partner, Sacramento firefighter Rob Cima.
Harley was part of rescue efforts for both 9/11 and Hurricane Rita in 2005. This former shelter dog served his community and country well before passing away in 2006.