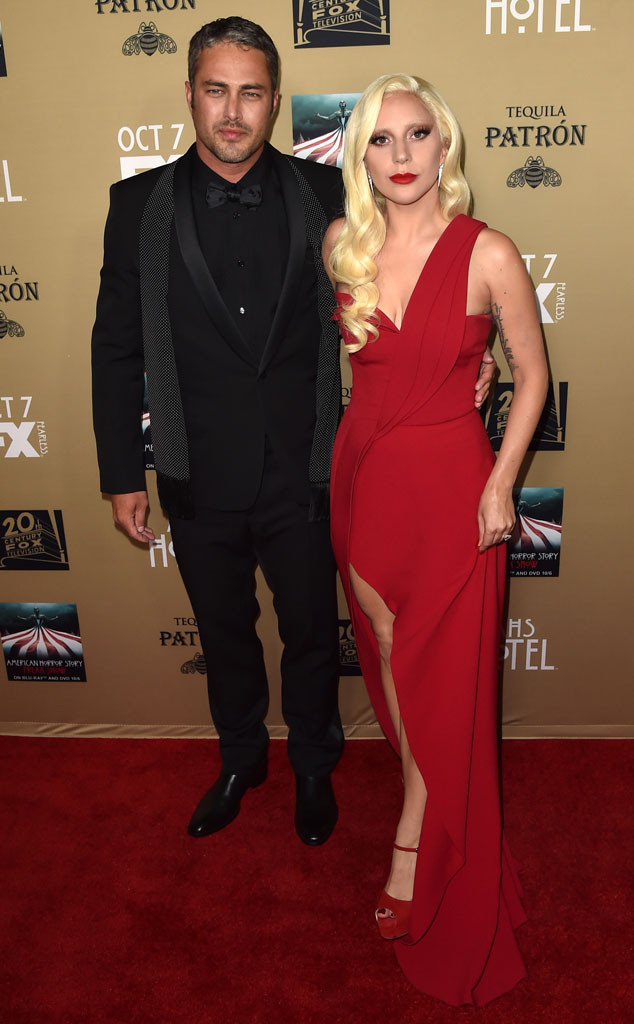 Kevin Winter/Getty Images
It wasn't love at first sight!
Taylor Kinney and Lady Gaga might be engaged now, but when they first met it was anything but love. The Chicago Fire star appeared on Bravo's Watch What Happens Live Wednesday and revealed that he and Mother Monster had a rough start when they first worked together on her music video for "Yoü and I."
"I remember I went up, and we're rolling, and I kissed her and she didn't expect it," Kinney explained. "They cut, and she slapped me. And then it was just awkward. And then the next take, I just did it again and then she didn't slap me. She didn't slap me then."
"We had a good time. I think there was chemistry," he continued. "I remember it was a late shoot. We were shooting until 4 or 5 in the morning or something like that. We exchanged information. A few weeks went by and we kept in touch, and then that's that."