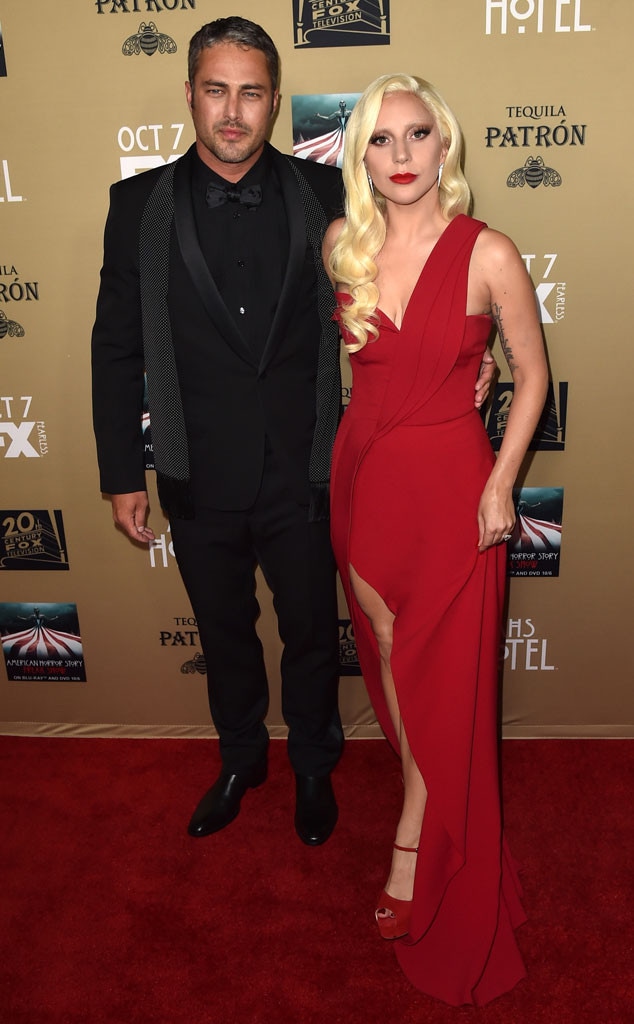 Kevin Winter/Getty Images
It wasn't love at first sight!
Taylor Kinney and Lady Gaga might be engaged now, but when they first met it was anything but love. The Chicago Fire star appeared on Bravo's Watch What Happens Live Wednesday and revealed that he and Mother Monster had a rough start when they first worked together on her music video for "Yoü and I."
"I remember I went up, and we're rolling, and I kissed her and she didn't expect it," Kinney explained. "They cut, and she slapped me. And then it was just awkward. And then the next take, I just did it again and then she didn't slap me. She didn't slap me then."
"We had a good time. I think there was chemistry," he continued. "I remember it was a late shoot. We were shooting until 4 or 5 in the morning or something like that. We exchanged information. A few weeks went by and we kept in touch, and then that's that." 
And now they're getting married! Although he proposed on Valentine's Day earlier this year, Kinney and the "Bad Romance" singer haven't set a date for the big day yet, telling host Andy Cohen that the reason for that it is because of their busy schedules.
"We've been engaged for less than a year," he said. "So, we've been talking about whether it's New York, Los Angeles, destination place so we don't have an exact date yet."
Lady Gaga announced her exciting engagement news two days after the romantic holiday, taking to Instagram to post a perfect photo of her gorgeous heart-shaped rock. "He gave me his heart on Valentine's Day, and I said YES!" she wrote alongside the black-and-white image.
The 29-year-old pop star and her 34-year-old fiancé kept their relationship very private since the beginning, making very few public appearances. But during this year's Oscars weekend, she couldn't help but gush about getting married.
"We're just so excited to be engaged," Gaga told E! News.
Though their experience on "Yoü and I" had its awkward moments, Kinney would jump at the chance to work with his other half again. "I would love doing something with her," he told E! News this week. "I met working with her. I don't know that we've done anything work-wise since. I wouldn't put that out of the realm of possibilities." 
(E! and Bravo are both part of the NBCUniversal family.)