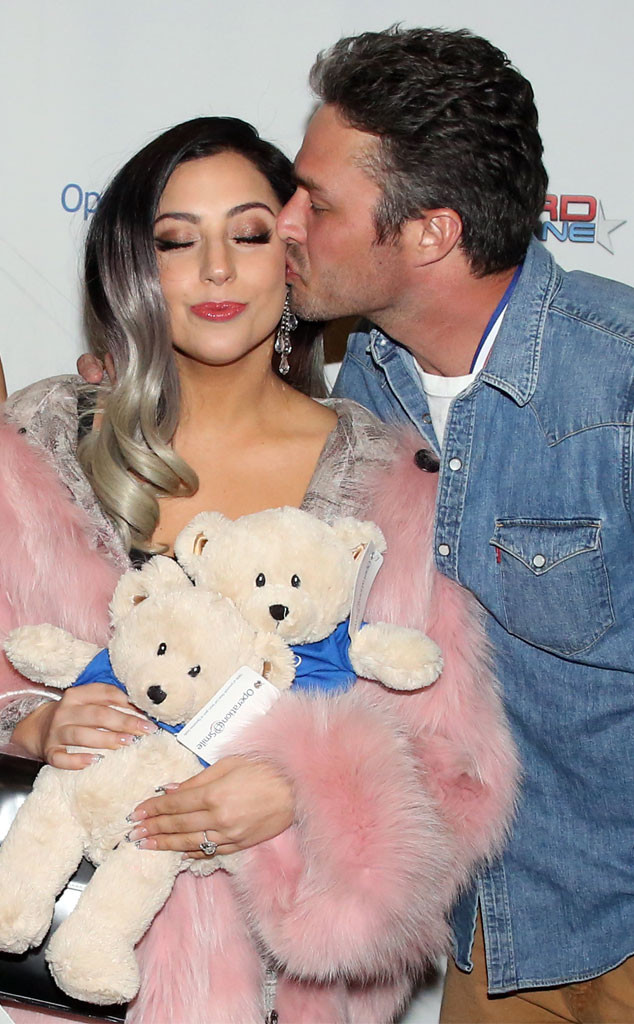 Kristin Murphy/Getty Images for Operation Smile
With the fourth season of Chicago Fire premiering tonight, Taylor Kinney is officially back to making weekly appearances in our lives and we couldn't feel more #blessed.
Now that Lady Gaga had made her debut as American Horror Story: Hotel's newest staple, America's fiercest fiancés are officially dominating our television sets. For the couple who initially met on the set of Lady Gaga's "Yoü and I" music video released in 2011, it seems only fitting that they're both getting screen time at the same time.
When E! News sat down with the 34-year-old blue-eyed hunk of NBC's hit drama, he admitted he would be happy to be on the same set with his future wife again.
"I would love doing something with her," Kinney told E! News. "I met working with her. I don't know that we've done anything workwise since. I wouldn't put that out of the realm of possibilities."
Kinney even had a possible name in mind for his future project with his favorite leading lady. "The Nuptials," he suggested. While it's unclear if he wants to use his upcoming wedding as the inspiration for a scripted show or is open to broadcasting it live, we know we'd be watching either way—preferably the latter.