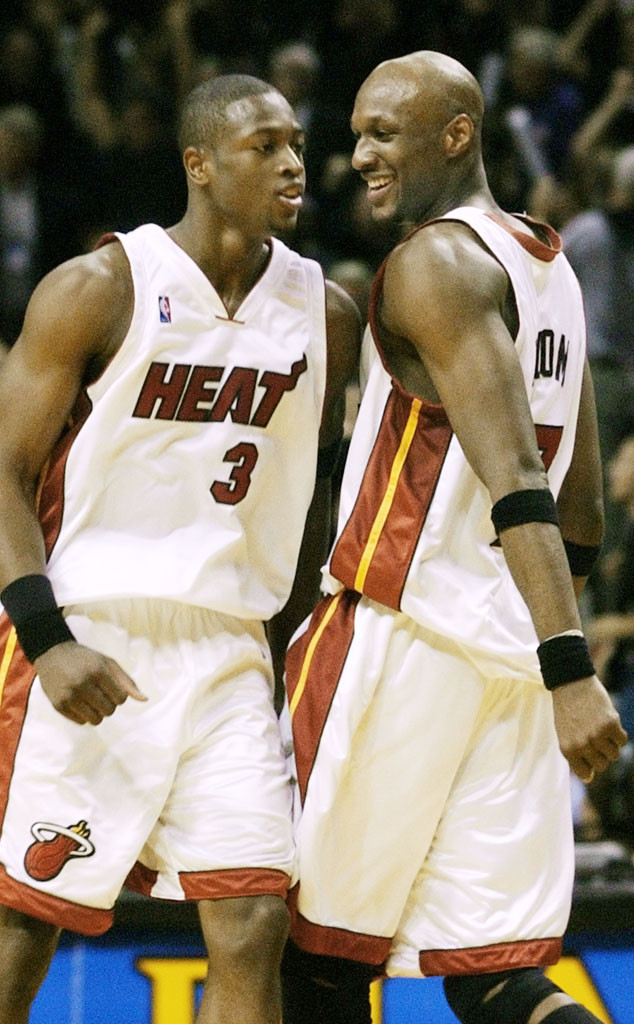 AP Photo/J.P.Carter
After news broke of NBA basketball champion Lamar Odom being rushed to the hospital after being found unconscious Tuesday, support flowed from every angle for the former Los Angeles Lakers player.
Celebrity friends and fellow basketball players publicized their well wishes for their beloved friend and colleague on social media, predominantly via Twitter, as news continued to update of his critical condition. Odom was rushed to Desert View Hospital and later transported to Sunrise Hospital in Nevada after being found unconscious Tuesday morning in his room at Dennis Hof's Love Ranch South following days of partying.
Dwyane Wade, Odom's former teammate while playing for the Miami Heat, was one of the many contributing to the stream of support for the 6-foot-10 basketball star, calling him his "brother." His wife, actress Gabrielle Union, echoed the sentiment with a retweet on her own account.