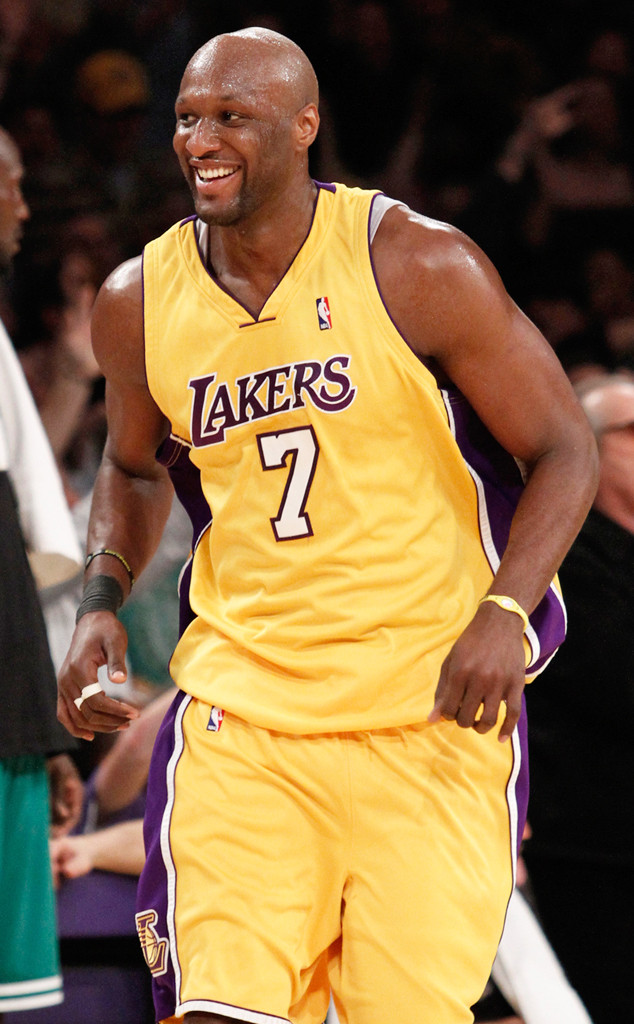 AP Photo/Lori Shepler
Lamar Odom's former NBA team has him in their thoughts.
The Los Angeles Lakers has released a brief statement in response to the news of Odom being found unconscious at a Nevada brothel. A spokesperson tells E! News, "We are of aware of the media reports but don't have any additional information at this time."
Meanwhile, OC Register sports reporter Bill Oram tweeted, "Reports of Odom's hospitalization have reached the Lakers locker room, with staffers trying to find out to which hospital he's being taken...Lakers spokesman John Black says team obviously aware of Odom reports and monitoring situation 'as best we can and, yes, concerned.'"
He added, "Kings' F Caron Butler, a teammate w/ Odom in MIA/LAL, shared a hug with a Lakers staffer and said, 'Prayers up' before Kings took the court."