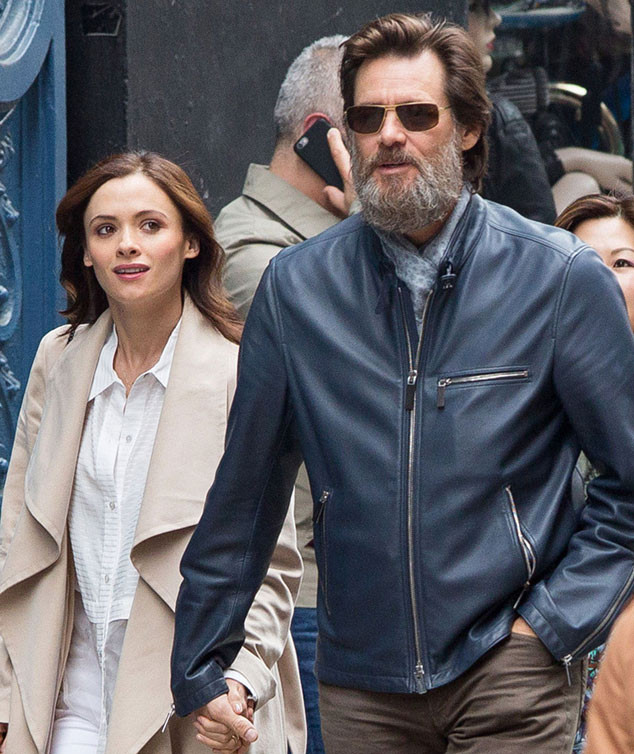 MaxNY/FAMEFLYNET PICTURES
Jim Carreyjoined the family and other loved ones of girlfriend Cathriona White as she was laid to rest at a funeral in her hometown in Ireland on Saturday.
The memorial service took place in the Irish village of Cappawhite in County Tipperary. Carrey, 53, and about five other men, dressed in black suits, were seen exiting the Our Lady of Fatima Church and carrying her light wooden coffin as scores of mourners followed them up a street during the procession. The actor was seen breaking down in tears, The Irish Mirror reported. He did not speak but did share a moving photo and message on Twitter after the service.
White was found dead in a home in the Los Angeles area on Sept. 28. She was 30 and is believed to have taken her own life. She and Carrey, who has called her a "truly kind and delicate Irish flower," began dating in 2012 and split after a few months before rekindling their romance in May. He has offered to do anything he can to help her family during this devastating period.