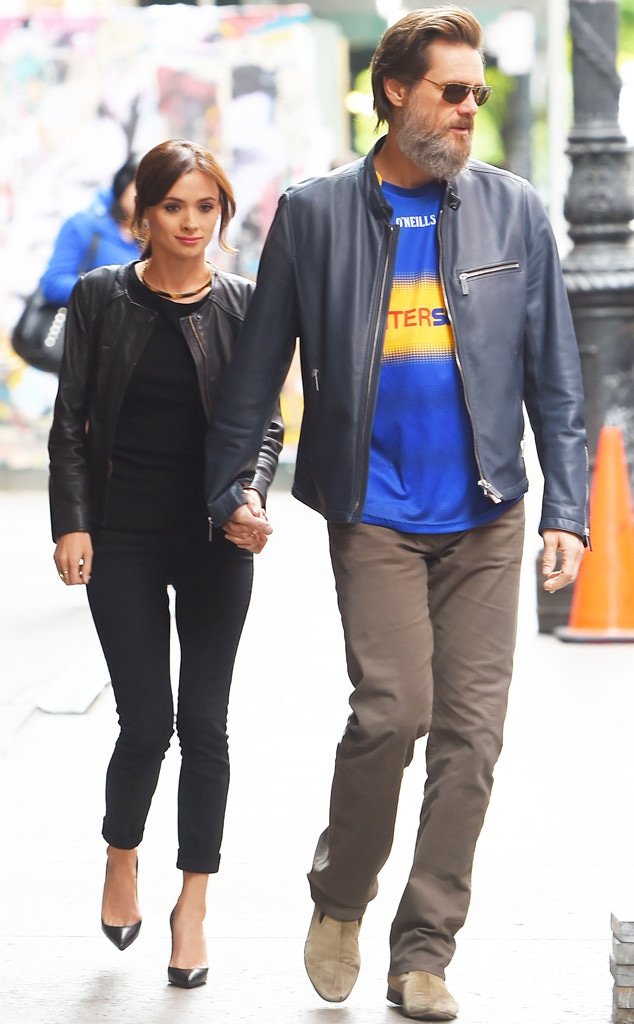 JosiahW/AKM-GSI
Our thoughts are with Jim Carrey this morning. 
The 53-year-old actor's on-again-off-again girlfriend Cathriona White was found dead in an apparent suicide last night, E! News confirms. 
"I am shocked and deeply saddened by the passing of my sweet Cathriona," Carrey tells E! News in a statement. "She was a truly kind and delicate Irish flower, too sensitive for this soil, to whom loving and being loved was all that sparkled. My heart goes out to her family and friends and to everyone who loved and cared about her. We have all been hit with a lightning bolt."
The Los Angeles Coroner's office tells E! News that authorities responded to a call in the L.A. area on Monday evening, and when they arrived at a residence, they found the body of White, 28, at her home in Sherman Oaks at 8:46 p.m.
Police say White was pronounced dead at the scene from a possible overdose. Pills were found next to her and there was a note. An autopsy will take place later.
According to TMZ, the suicide note referenced her breakup with Carrey on Sept. 24. That same day, White posted her last tweet which read, "Signing off Twitter, I hope I have been a light to my nearest and dearest."
Carrey's last tweet also referenced his former girlfriend. He posted a shot of himself at Grand Central Station on Sept. 16 that was taken by White.  
According to reports, Carrey and White first met in 2012, although they split after a few months of dating. The two reportedly rekindled their relationship in May. 
If you or someone you know needs help, please call the National Suicide Prevention Lifeline at 1-800-273-TALK (8255).