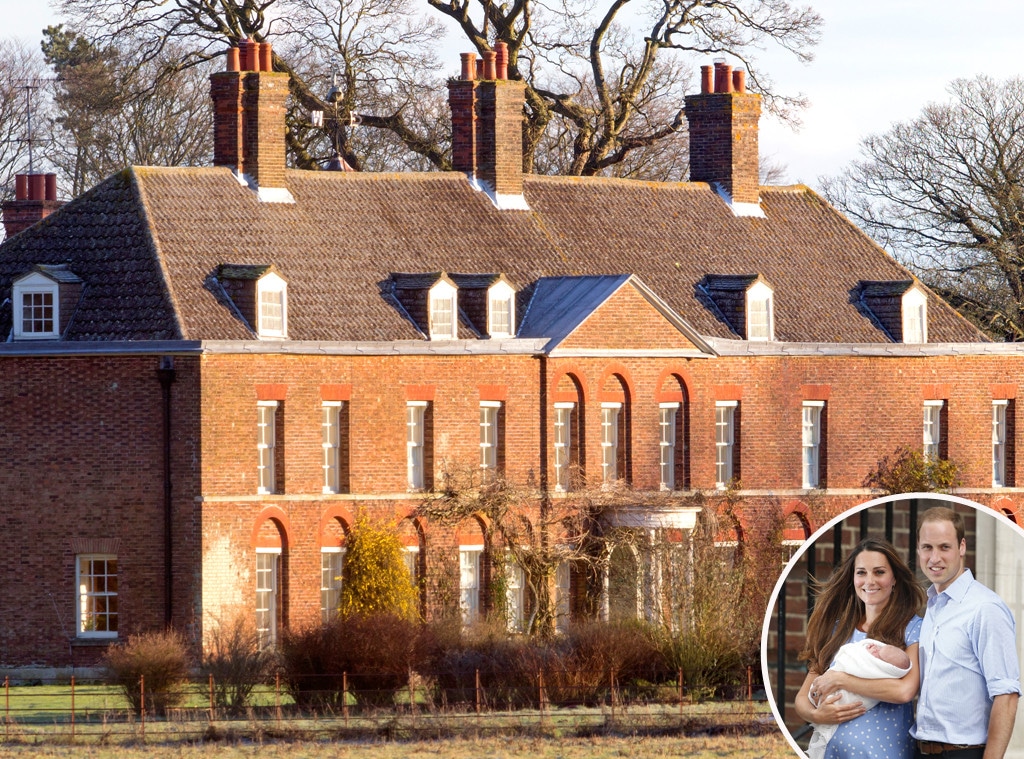 Indigo/Getty Images, Jonathan Brady/PA Wire
Princess Kate Middleton and Prince William are looking for a little more privacy these days.
According to public government documents, The U.K. government has granted the couple a no-fly ruling over their 10-bedroom country mansion, Anmer Hall—the home in which they've been spending a majority of their time since Princess Charlotte was born.
The order reads, "The Secretary of State has decided that it is necessary in the public interest to restrict flying in the vicinity of Anmer Hall, Norfolk, having regard to the security considerations associated with this location by reason of it being the residence of members of the Royal Family."
The statutory instrument states, "Flying over the home at heights of below 2000 feet for a radius of 1.5 nautical miles around the red-brick house has now been restricted. Exceptions to the rule include emergency services, the royal helicopters and other VIP flights that might have permission of the local police."
This will go into effect as of Nov. 1.
Anmer Hall—located about 110 miles north of London—was a wedding present from Queen Elizabeth II to the Duke and Duchess of Cambridge. It has gone under major refurbishment in the last few years, suggesting it is being used as the royal couple's primary residence for raising Princess Charlotte and Prince George (another reason for a no-fly zone).
Most recently, couple was given the OK to build a £60,000 AstroTurf tennis court.  The new tennis court will replace the previous, dilapidated court, but will be moved 36 feet further away from the house to "improve the views."
Queen Elizabeth also ordered a no-fly zone over her Sandringham House from December through March 2016—the time she usually spends in the residence, entertaining guests during the holidays.