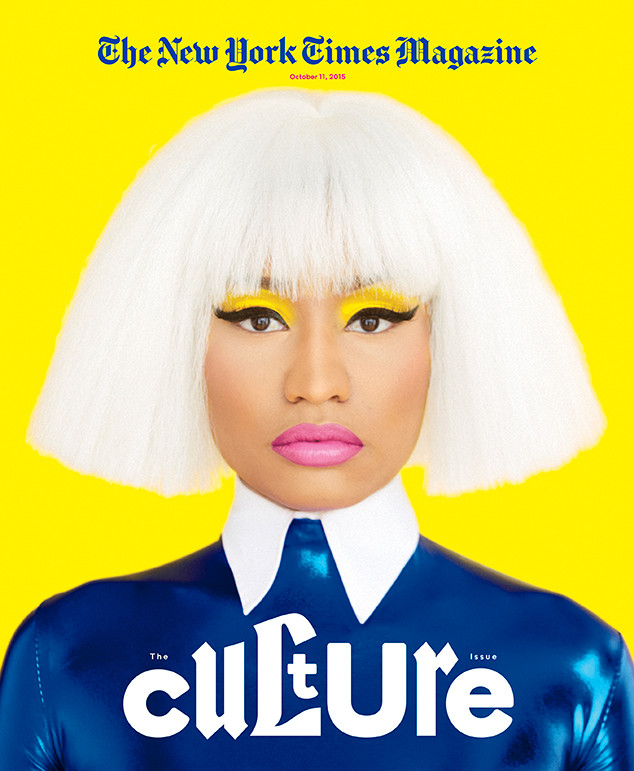 Erik Madigan Heck for The New York Times
Nicki Minaj said what she said and she's sticking with it.
The rapper's interview with New York Times Magazine made headlines earlier when she opened up about her ongoing feud with Miley Cyrus. She originally called Miley out at the 2015 VMAs after she caught wind of what the "Wrecking Ball" singer said about race, also to The New York Times.
Although the awkward spat onstage left many, including Miley and her family, shocked, we thought it was water under the bridge at this point. Based on Nicki's new comments, however, it isn't.
"The fact that you feel upset about me speaking on something that affects black women makes me feel like you have some big balls," the musician said the magazine's culture issue.