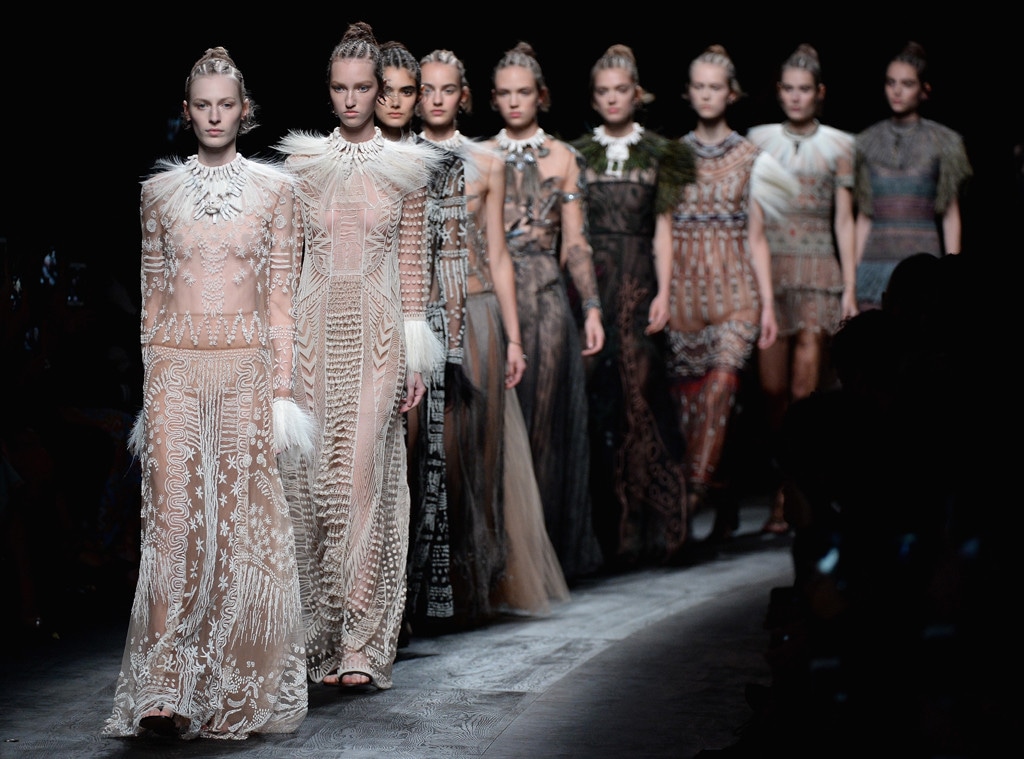 Dominique Charriau/WireImage
Oy vey, Valentino.
The Rome-based high fashion house presented spring-summer 2016 wares at Paris Fashion Week on Oct. 6, with show notes detailing a collection inspired by "wild, tribal Africa." (Let that settle.) Yep, the Valentino showing was Africa-themed, which swiftly became problematic when, well, those runway images started to roll in. Because out of 90 or so show looks, only a handful were modeled by black women (in fact, there were fewer than 10 women of color in the whole show).
Obviously there's more appropriation where that came from: The beauty look featured on the runway involved cornrows styled on the almost all-white model cast. Handbags affixed with tribal-lite masks came down the catwalk.
Dominique Charriau/WireImage
In a series of Instagrams posted to the official Valentino account this morning, the fashion house offered up the words "primitive" and "tribal" to describe the collection, before adding an even more perplexing "yet regal" to the caption. (Don't worry, we're still unpacking "primitive" and the subsequent "yet regal," too.)
This comes after our revelations about the model demographics at New York Fashion Week, which, while improved, are still largely, unavoidably white.
No surprise that Twitter had some thoughts not too soon after the show.
Seems that Valentino, as the show notes indicate, wanted to represent Africa "as vibrant, as throbbing, as imperfect purity" (huh to the latter), but instead put forth another display of white hegemony in the mainstream. Good though that it allows for a conversation, one that will undoubtedly continue into next season.