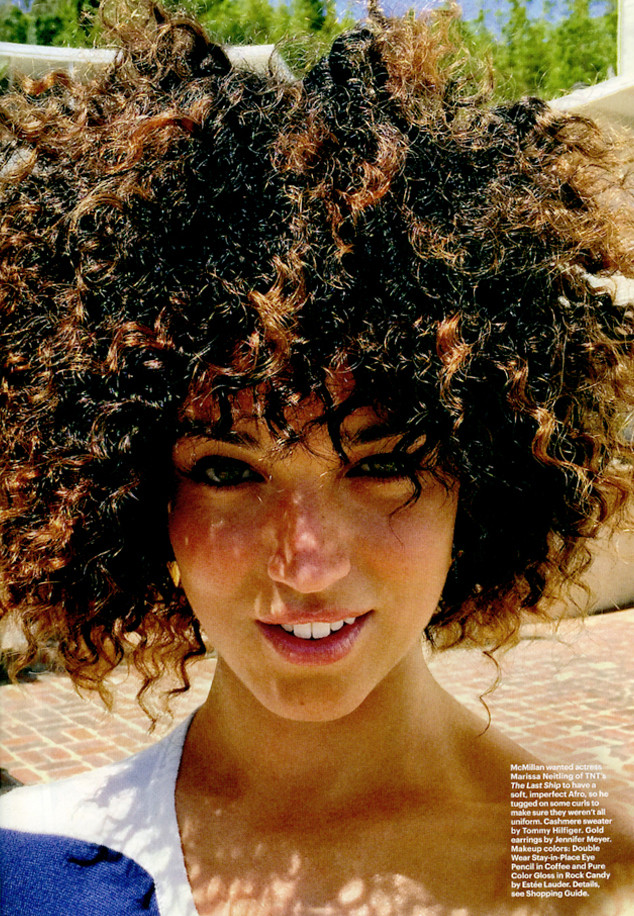 Allure
A white woman wearing an Afro has caused another Internet firestorm—and nope, it's not Rachel Dolezal.
Allure's August 2015 issue included a massive hair feature highlighting key looks from the '70s, which sounds OK, right? Well maybe not so much.
The Afro, a style that black women wore as a symbol of freedom and empowerment during that decade, is being modeled by a white woman, actress Marissa Neitling. "An Afro is not an introvert's hairstyle," reads the teaser for the tutorial (because, you know, no black women in history have ever been both introverted and worn an Afro). Further, the get-your-own-Afro instructions fail to address the historical significance of the style.
The step-by-step's awkwardly tone-deaf headline, meanwhile, announces, "You (Yes, You) Can Have an Afro, Even If You Have Straight Hair"—which begs the question: Does the emphatic "Yes, You" indicate the feature is only meant for white women? Angry social media users seem to think so.