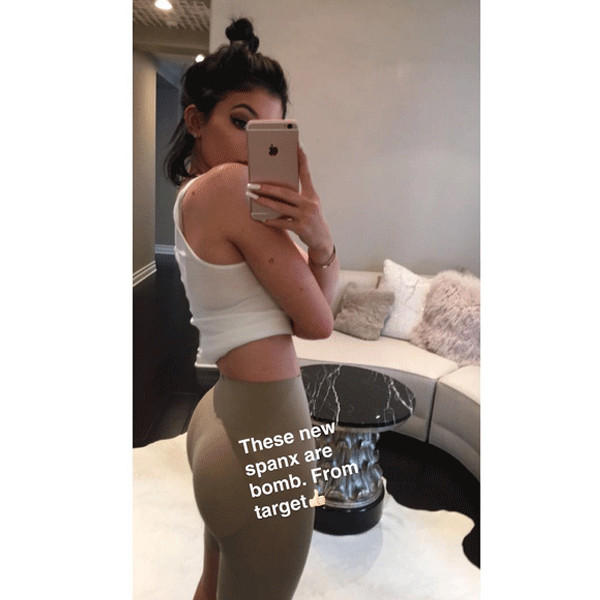 Instagram
Kylie Jenner has revealed a whole lot about herself.
Whether she's sharing beauty secrets or tips to becoming a huge success on Snapchat, the Keeping Up With the Kardashians isn't afraid to get candid with her fans.
But on Monday evening, the 18-year-old decided to show off a surprising fashion accessory you may not see every day.
Yes, Kylie can be added to the long list of stars who love a good pair of Spanx!
While appearing on Snapchat, Kendall Jenner's younger sister snapped a selfie while wearing a tank-top and tan body shaper from the famous brand.
"These new spanx are bomb," she wrote with the photo. "From Target." Soon after, Kylie responded to a fan on Twitter who appeared to be laughing at her picture.
"LMAO Kylie just posted a picture on snapchat and you can see her butt pads," the follower shared. Kylie responded, "They are Spanx…here's the link if you want some ;)."
As it turns out, consumers can purchase the "Flat Out Flawless Mid-Thigh Body Shaper" online at $44 in either black or soft nude. The product includes rear pockets that release "for a perky backside" while also targeting the stomach, hips and thighs.
When it comes to those bikini photos, however, where Spanx just aren't an option, she's still sticking to those butt-plumping creams. 
New episodes of Keeping Up With the Kardashians air Sunday nights at 8 p.m. only on E!