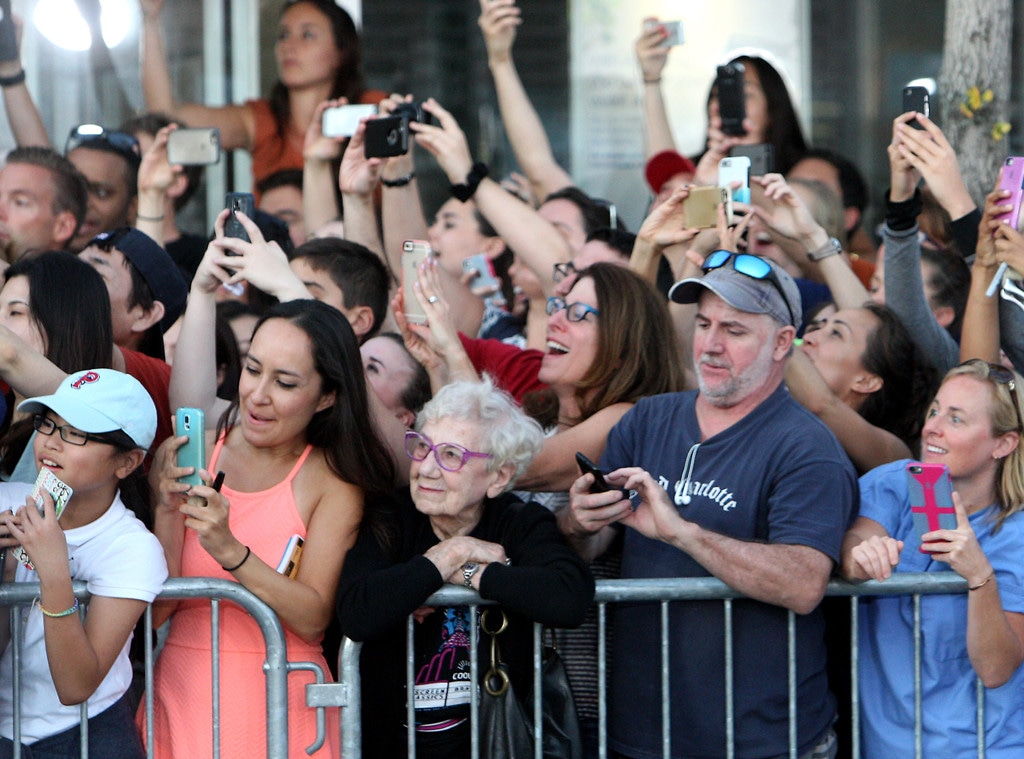 John Blanding/The Boston Globe via Getty Image
This adorable old lady has taught the entire world a valuable lesson (aside from that we still have much to learn from our elders).
The above photo was taken during the Black Mass film premiere in Brookline, Mass., and the internet can't get enough. And rightfully so! 
While everyone else in the crowd was eager to capture the event on their phones, this woman was spotted actually enjoying the moment how it was meant to be enjoyed—in real time.
Who knows, perhaps the screen on her phone cracked when she flung it across the room after losing a round of Bingo and she just happened to be without it at the premiere.
Whichever it is, that smile on her face is a nice reminder to us phubbing phone-freaks that appreciating the moment is truly something to be happy about.
It's hard to know if we would consider coming out from behind the camera lens at an event with Johnny Depp and Dakota Johnson in our midst. Could you blame us for wanting to capture the moment for posterity? 
Paul Marotta/Getty Images for Warner Brothers
Twitter users even joked that her glasses were a custom pair from Google Glass. Whatever's going on, we're jealous that she's able to have fun without maxing out her data plan.
Time to take a cue from our elders? Perhaps she's an alien sent here to school us in Real Life 101.
Even though we suck at staying off our phones, we can still take away something from the powerful pic.  Life appears to be just as enjoyable through your own eyes as it is through your iPhone. Who knew, right? 
RELATED VIDEO: Is your BFF Siri? Same. Hear ScarJo talk Her vs. Siri!  
Watch:
Scarlett Johannson on "Her" Rivalry vs. Siri