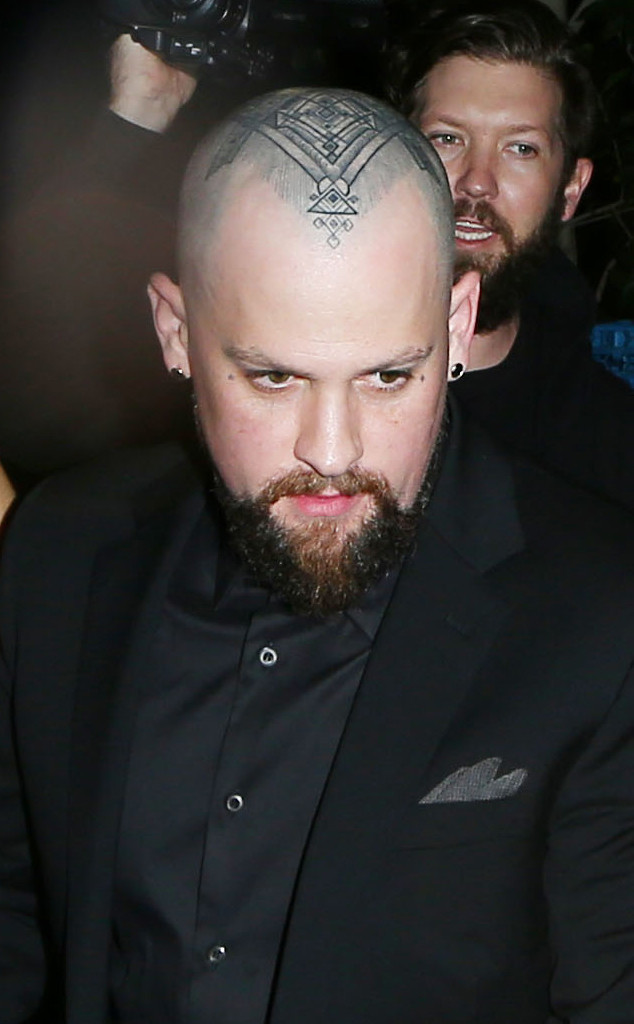 Photographer Group / Splash News
Well this is only mildly terrifying.
Benji Madden went out to dinner with wife Cameron Diaz to L.A.'s The Nice Guy Saturday and debuted a brand-new head tattoo just in time for Halloween. The intricate ink features intersecting lines that make multiple triangles and what looks to be the shape of a skull. If he ever regrets his decision he can always grow out his buzzed hair to cover it up.
The Good Charlotte guitarist is no stranger to tattoos, as the majority of his chest is covered in them. About two months after he and Diaz tied the knot, he honored their union by getting her name inked across his chest in script. "Thinking bout you❤❤❤ #LuckyMan," he captioned that tattoo's debut on Instagram.
Diaz and Madden said "I do" on Jan. 5 in an intimate ceremony at her Beverly Hills home after less than a year of dating and a blink-and-you-missed-it engagement. About 100 people attended the last-minute event, and Nicole Richie and Drew Barrymore served as bridesmaids.