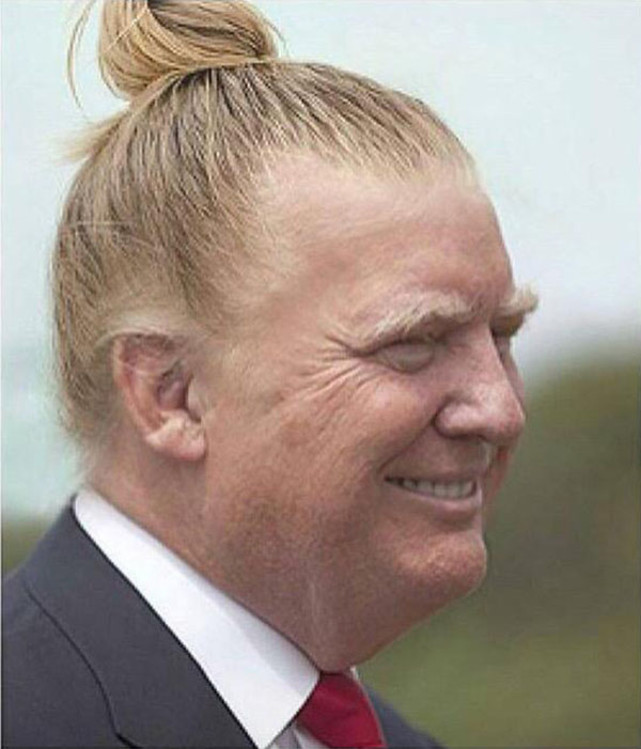 Twitter @FigDrewton
Take a few deep breaths.
We don't know how to break this to you, but an alarmingly epic Photoshopped pic of Donald Trump in a man bun has been floating around Twitter and Reddit. We're pretty sure we're not alone when we say we don't know how to sort out our emotions right now.
On one hand, this is a lot better than whatever he's got going on in the comb-over department. On the other hand we kind of feel like we're watching our dad go through a really trendy midlife crisis.
To be frank, we're still getting used to man buns on millennials, so this is elevating our anxiety to a whole new level.