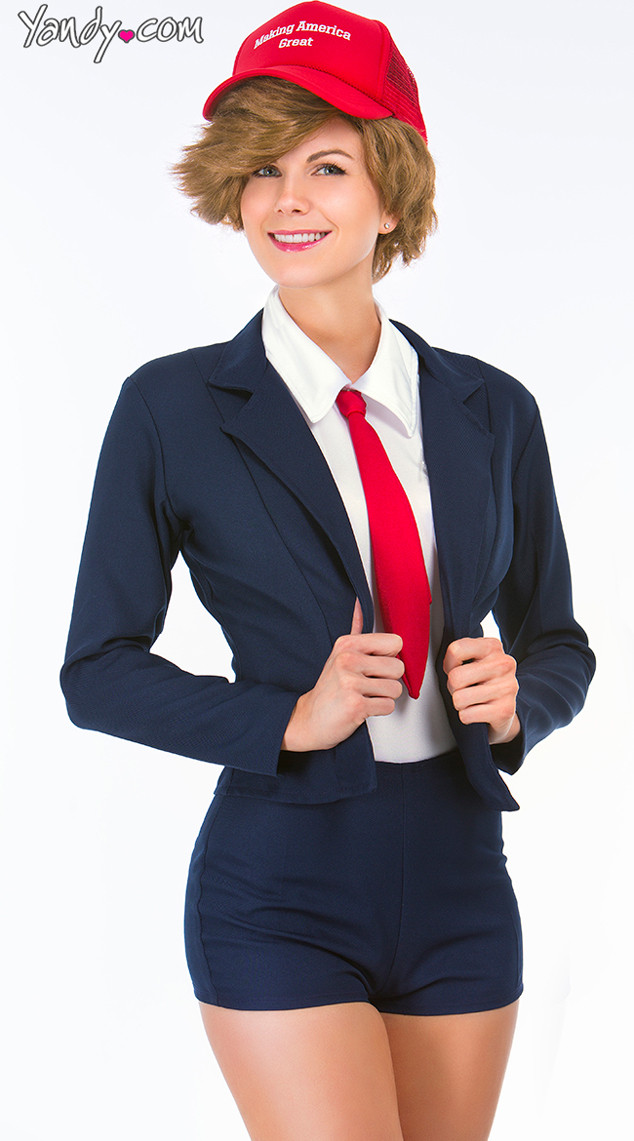 Yandy.com
Donald Trump is making Halloween great again, one costume at a time.
For those who are already planning their perfect look for Oct. 31, the fine folks at Yandy.com have come up with quite the timely outfit.
In honor of all things pop culture and the 2016 Presidential campaign, may we interest you in a Trump-inspired costume valued at $69.95?
Described as a "Donna T. Rumpshaker" outfit, the look consists of a white sleeveless shirt with an attached collar. A red tie, royal blue blazer and matching booty shorts complete the ensemble.