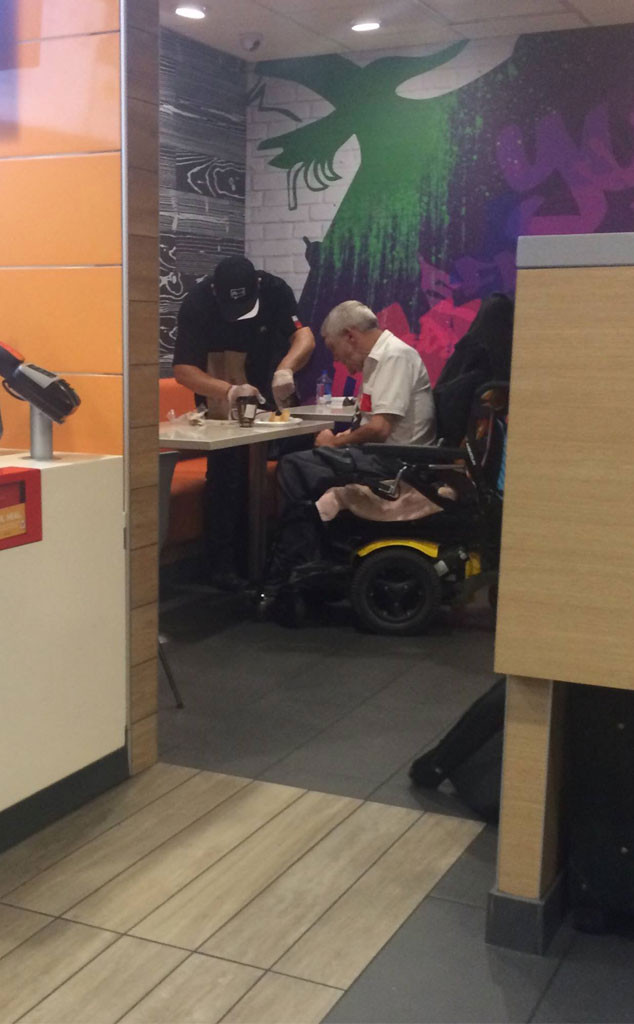 Destiny Carreno, Facebook
There's a lot of negativity in the world, but there are still some darn good people out there, too.
Case in point? Kenny the cashier, an employee at a McDonald's in Chicago. Last week, Kenny helped an elderly disabled gentleman who needed help eating his dinner.
Destiny Carreno, a customer who saw Kenny's kindness firsthand, was in awe of the McDonald's employee's kindness. She snapped a photo of Kenny helping the man cut his food and posted it to Facebook as a reminder that "Compassion has NOT gone out of style."