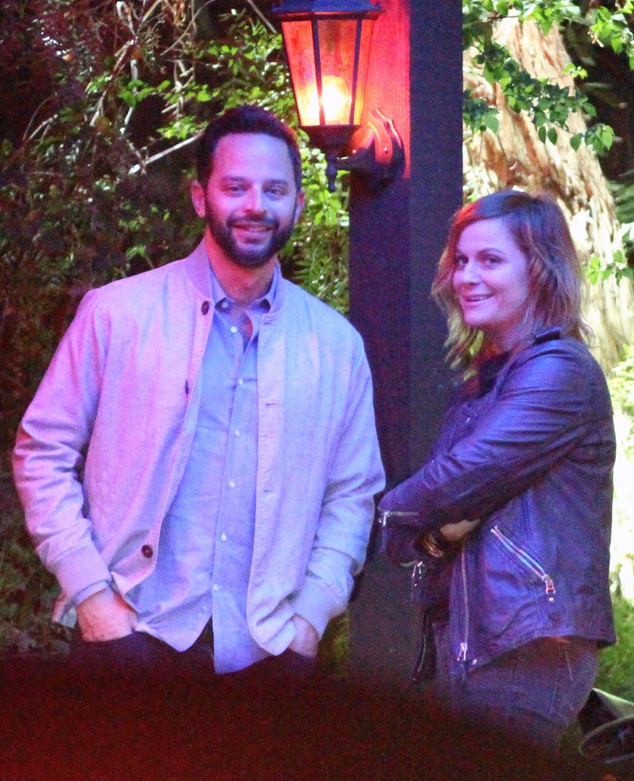 FameFlynet/AKM-GSI
Another Hollywood couple has reportedly called it quits.
Amy Poehler and Nick Kroll have broken up after dating for more than two years, People and Us Weekly reported on Wednesday. The 44-year-old Parks and Recreation alum and the 37-year-old comic and actor, who had appeared on her show and plays Ruxin on FX's The League, have not commented.
According to Us Weekly, conflicting schedules were to blame for the split.
While they were dating, Poehler and Kroll had attended several celebrity events together, most recently the premiere of the comedy film Adult Beginners, which stars the actor, in Hollywood, California in April.
 In an interview on Sirius XM's The Howard Stern Show last October, the actress, who shares sons Archie, 6, and Abel, 5, with ex-husband Will Arnett, 45, talked about dating, her relationship with Kroll and how she's been dealing with her divorce.
"I hadn't dated when there was texting," she said. "I got married in 2003 and all of a sudden I was like, oh right, now you text somebody."
"I remember I was at dinner with John Stamos, she added. "I was like, 'Oh, maybe this is a date.' But I didn't know!"
She said she usually dates people she befriends first and that she and Kroll had known each other for a long time before they began dating. She also said at the time they did not live together.
He and Arnett had met, she added.
"I can't imagine people who can't, for the sake of the kids, figure it out," she said.
Watch:
Amy Poehler's Life as a "Twerking" Mom