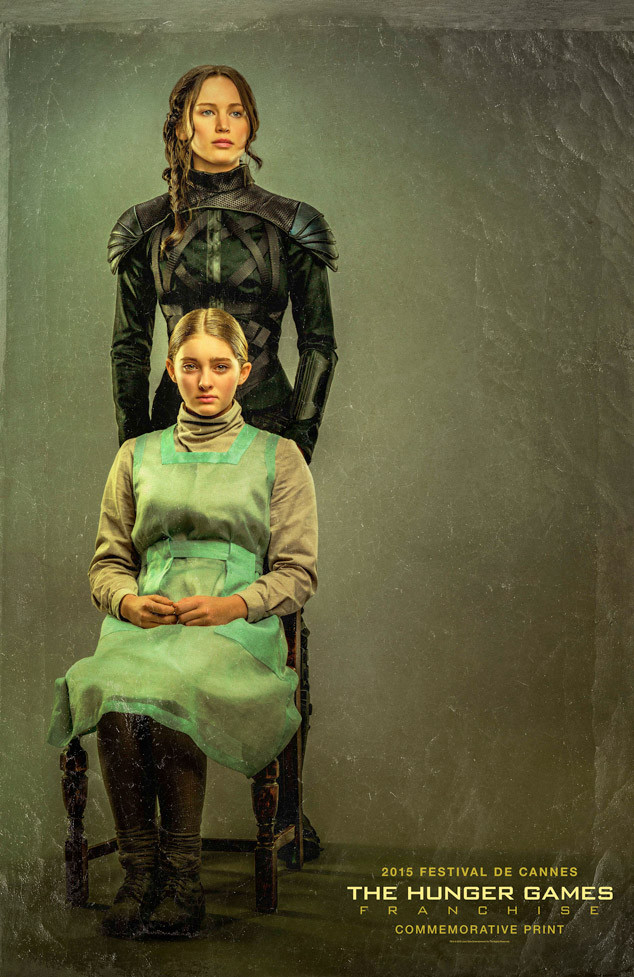 Lionsgate
Jennifer Lawrence's character's little sister Primerose Everdeen, or Prim, gets a touching tribute in a new The Hunger Games: Mockingjay – Part 2 trailer, which was released on Wednesday.
Accompanied by the song "My Tears are Becoming A Sea" by M83, the video contains a montage of moving scenes between Katniss Everdeen and her sis, played by Willow Shields, 15. Both work to save the innocent during a rebellion against the Capitol.
The clips are taken from the previous films: The Hunger Games, The Hunger Games — Catching Fire and The Hunger Games: Mockingjay — Part 1, and include memorable, heartbreaking moments, such as when Lawrence's character volunteered to take Prim's place as the tribute, or representative, of their District 13 in the 74th Hunger Games, a televised fight to the death.