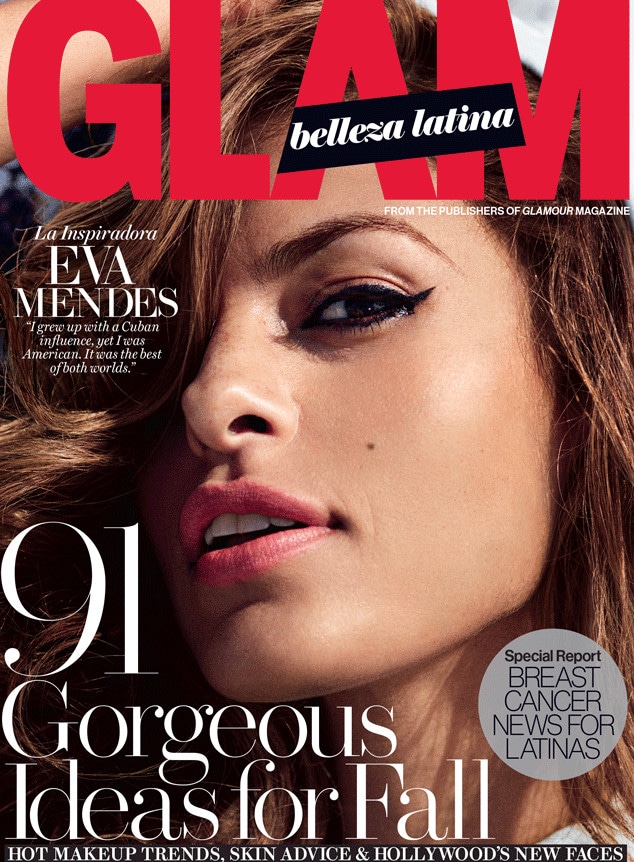 Patrick Sehlstedt
Keep your friends close and your family closer!
For Eva Mendes and Ryan Gosling, maintaining their daughter's privacy is more than a little important. Luckily, the couple's immediate family is more than welcome to bond with beautiful baby Esmeralda.
"When my mom and sisters visit, they take over the house," the actress revealed in Glam Belleza Latina's 2015 Fall issue. "They take my baby! They start cleaning everything! They sound like a bunch of hyenas, yelling in Spanish, English, Spanglish."
She continued, "They sing all these Cuban nursery songs that I forgot my mom used to sing to me. They're like a raucous crew."
Watch:
Eva Mendes Talks Motherhood and Losing Baby Weight
Shortly after the birth of baby Esmeralda, a source revealed to E! News that Gosling himself also isn't afraid to show off his voice around his new family member.
"Ryan sings to the baby," a source told E! News. "He loves it. Sometimes he'll make up his own songs and include her name in them. It's very sweet."
While Mendes loves spending time with her family, the 41-year-old also loves to spend any free moments on Instagram. In addition to her clothing line for New York & Company and CIRCA Beauty, the actress loves posting beauty secrets and communicating with true fans on social media.
"That is 100 percent me," she explained when asked about her account. "It actually breaks my heart when I can't respond. I love connecting with women; it's fun for me."
She continued, "I come from a huge family of women and I'm super close to the girlfriends I've had since I was 12 years old."
It's those people that Mendes hopes will continue to remain in baby Esmeralda's life for many years to come.
"It's incredible. I really appreciate my family, now more than ever," she gushed. "I'm so happy that my little girl gets to grow up with this."