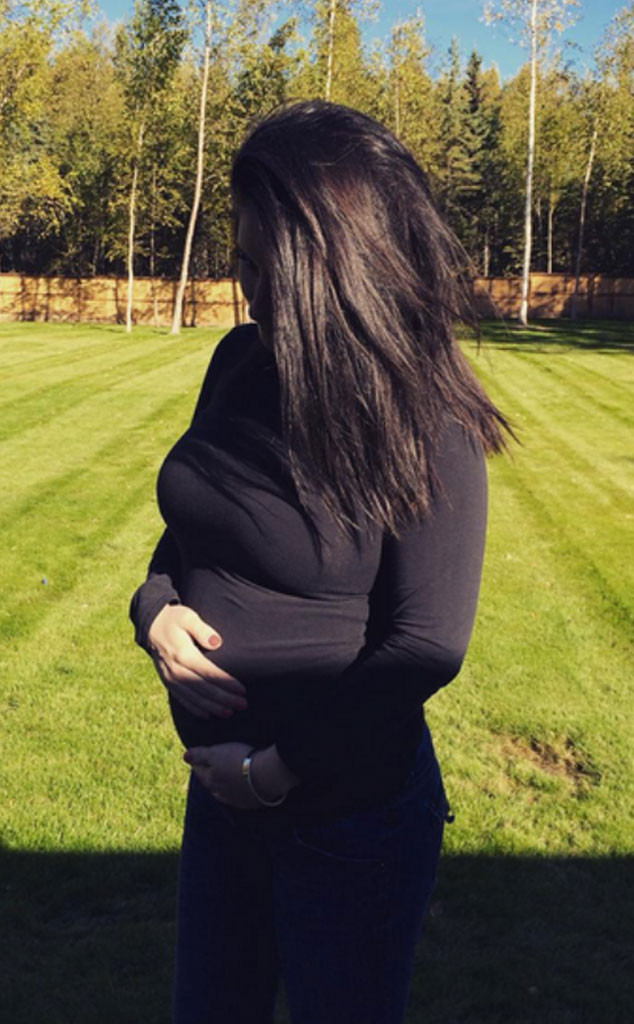 patheos.com
Whether she likes it or not, Bristol Palin's second child will be born at a time when Barack Obama is still President of the United States. In a series of Patheos blog posts Tuesday, she celebrated her pregnancy and also criticized the commander-in-chief over his decision to rename Mt. McKinley in her home state of Alaska. In one of the entries, Bristol dressed her baby bump in all-black and posed for a picture outside. With her hair obscuring her face in the shot, Sarah Palin's daughter, 24, said, ""Start of my sixth month, feeling like a tannnkk already! Eek."
Earlier that day, the political scion focused on Barack's upcoming trip to the Alaskan Arctic in a blog post titled "Mr. President, Get Out of Alaska: You Have Bigger Mountains to Climb." Bristol said she would love for someone to "add up how much this trip costs the tax payers dollars," speculating that the administration "probably had to BARGE limousines here!!!!! They rented out an entire TOWER at our nicest hotel here? A TOWER!!!!!" Bristol noted that protesters were awaiting his arrival that morning, writing, "This is just a joke for us."
"I'm completely dumbfounded by his trip here. Why again?" the former Dancing With the Stars contestant and Lifetime reality star asked her readers. "And what does he seem most concerned about?" she wondered. "Renaming a mountain."