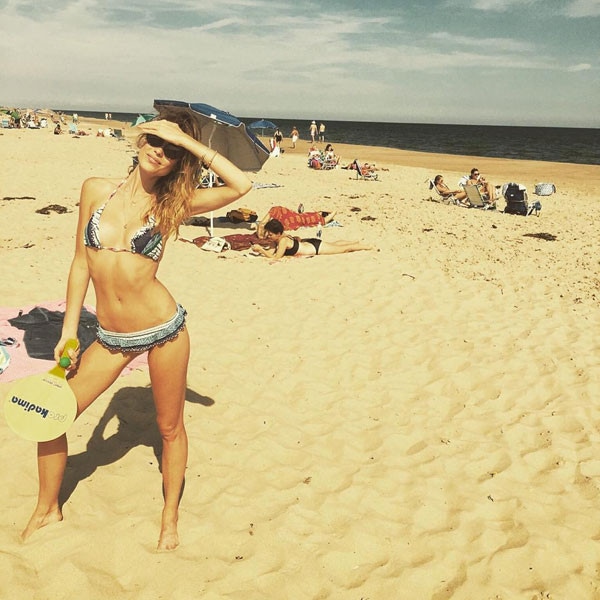 Instagram
Model Genevieve Barker is speaking out against the double standard at work when it comes to skinny and fat-shaming. Both of which are shameful.
After photographer Brydie Mack posted a nearly nude photo of Barker on Instagram last week, a wave of Internet trolls began attacking the blond beauty's slender frame, calling her a "bag of bones" that should "eat a burger."
The Australian model fired back at her haters, bringing to light an issue that plagues thin and curvy people alike. Just as fat shamers are criticized for slamming those that don't fit an "ideal" body type, Barker says the same backlash should fall against people trying to shame those who are naturally thin.
"I see articles all the time condemning 'fat shamers' and how appalling it is that a woman should ever call another woman 'too big', Barker explained to Daily Mail Australia.
Genevieve also argued against the notion that skinny-shaming is considered "empowering," since those that do so believe they are "speaking out for 'real women.'"
"I am thin, I am a real woman!" she added. 
Barker's positive body image didn't come easy, though. 
"I used to feel embarrassed, and guilty for being the way I am," Barker continued. "I don't any more, I work hard for my body, I am naturally slender, I work out most days… I essentially train like an athlete, I nourish myself with the foods that help me train and give me energy for the long days of castings and shoots. I am healthy and strong and yes, thin."
Genevieve hopes her viral photo will push more body diversity advocates to "speak out and convince people it is not acceptable to taunt people about their bodies on social media whether they are thick, thin, tall, short, have green hulk-like skin.. whatever it is."
Bravo on a message well-sent!
Watch:
Tyra Banks Addresses Her "Skinny" Models Comments