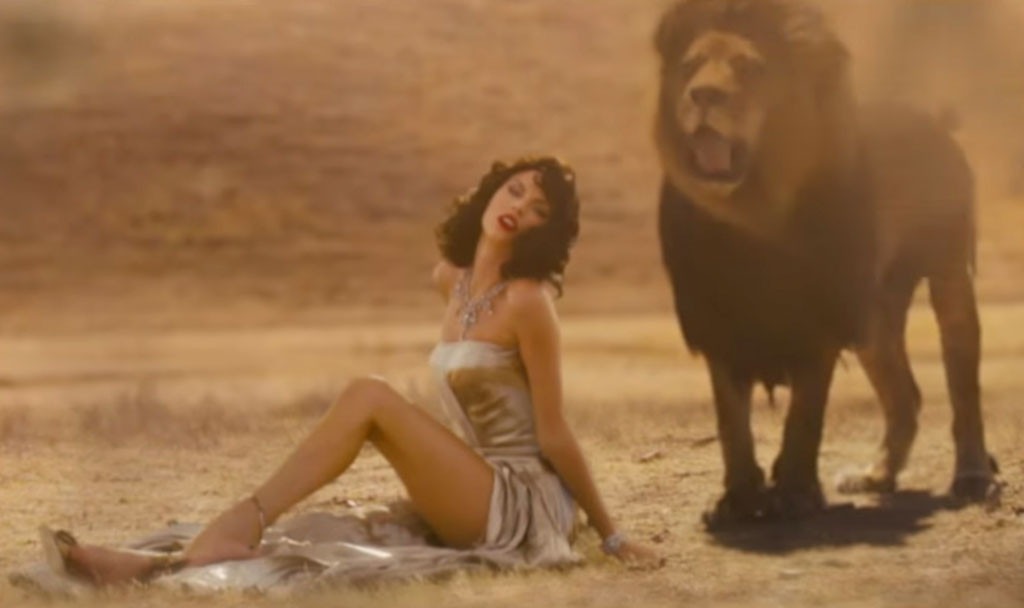 Vevo
Although we've been obsessing over the many swoon-worthy moments between Taylor Swift and Scott Eastwood in her new music video for "Wildest Dreams" since she debuted it on Sunday at the 2015 MTV Video Music Awards, we couldn't help but get a little sad over the fact that it doesn't feature her real-life beau Calvin Harris…or does it?
A new fan theory began floating around Tumblr that Swift's love actually appears throughout the entire video, and now we're convinced that it might be true. Let us break it down for you:
Swift spends most of the video as an old-Hollywood actress shooting makeout scenes with her onscreen love (Eastwood). She wishes for the intimacy to be real, but knows the love affair can only be part of her "wildest dreams."
In the end, Swift's prediction becomes a reality: Eastwood leaves her heartbroken when they return to real life and he goes back to his wife.
So, where does Harris fit in to all of this? Well, about a minute into the video, we see a lion looking over Swift with protective eyes as she begins her endeavor with Eastwood. The lion then returns at a pivotal moment in the video, sitting beside Swift and looking over her as she recovers her broken heart after having a fight with Eastwood.
Tying it all together, Harris' current Instagram profile picture is of a lion, which he allegedly changed during the VMAs on Sunday night—the same night Swift premiered the music video. This can only mean the lion is a representation of Harris and his love and protection over Taylor.
Yup. Mind = blown.
Let's also not forget that Swift publicly expressed her love for Harris for the first time publicly last week.
Harris attended Swift's 1989 World Tour in L.A., and as the 25-year-old singer finished the show, she took a few bows, looked directly at her beau in the crowed and mouthed those three famous words. Yes, she said, "I love you," to Harris in front of a sold-out concert!
If that isn't true romance, we don't know what is.