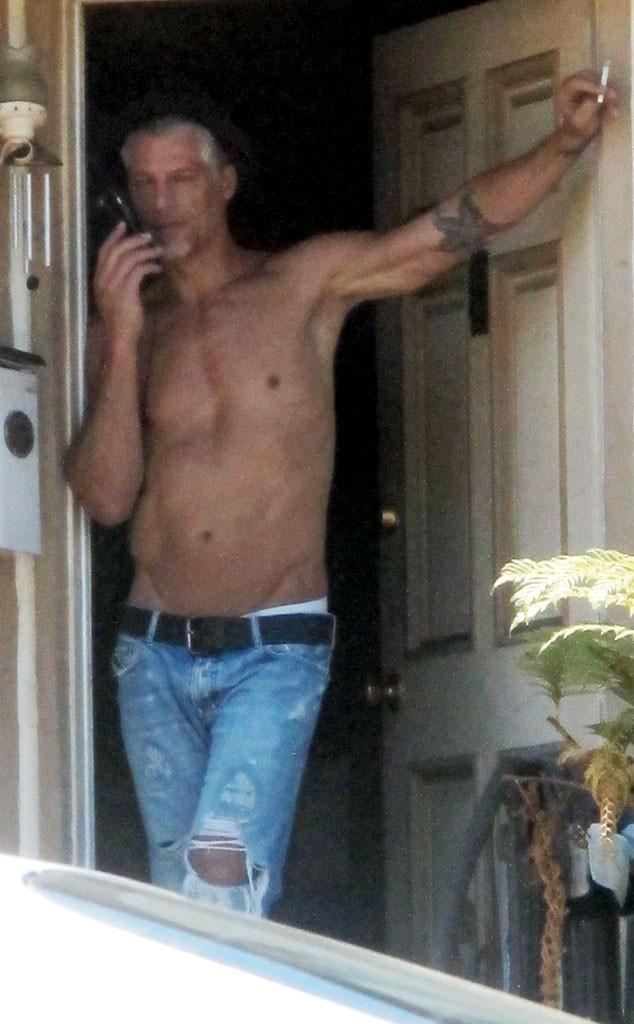 Graeme Massie/Splash News
We've only gotten a brief glimpse of him before, but now we have the full package!
Meet Bryan Randall, Sandra Bullock's boyfriend. Randall, 49, is a photographer and model living in Los Angeles and is said to have been dating the Oscar-winning actress for "several months," per People. Based on this picture, she has secured herself a handsome gent!
Randall was spotted hanging outside of his apartment, wearing jeans and not much else! He looked happy as he chatted away on his cell phone while smoking a cigarette. The 49-year-old looks to be in great shape, as he put his abs on display while going shirtless.
The couple reportedly met through mutual friends, and aside from having the entertainment industry in common they also have another mutual interest: They're both parents! Randall has a young daughter, so Bullock's son, Louis, might have a new pal with whom to hang out.