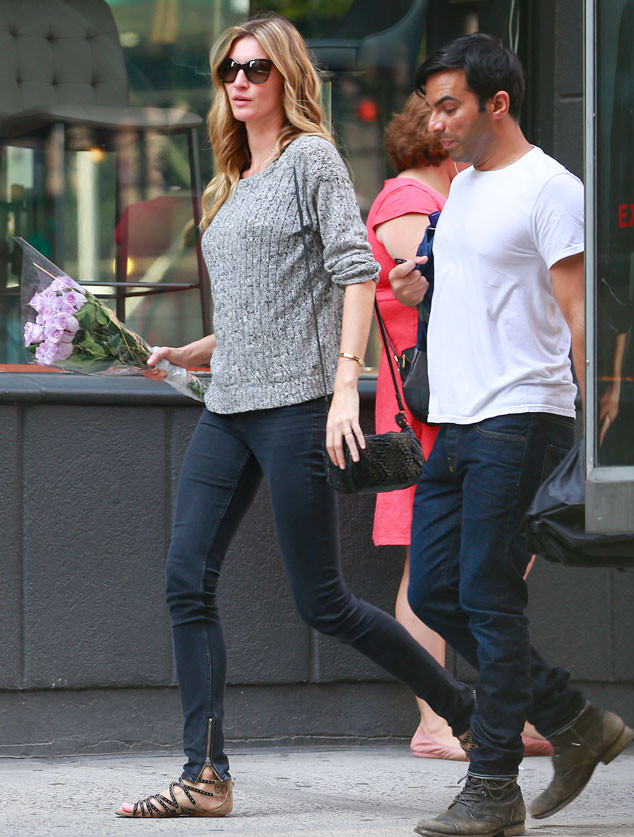 TheImageDirect.com
It's hard to improve on perfection, but the rumor mill is still buzzing that the one and only Gisele Bündchen went under the knife.
While she has yet to address the speculation, the mother of three (and arguably one of the world's most recognizable faces) isn't exactly shielding herself from the public eye.
In fact, over the weekend the Brazilian beauty was spotted strolling the streets of the Big Apple with her pal and hairstylist Harry Josh, wearing a baggy sweater and skinny jeans that perfectly highlighted her enviable legs.
And based on her model-off-duty look, it's hard to tell what—if anything—appears to be different about the 35-year-old stunner.