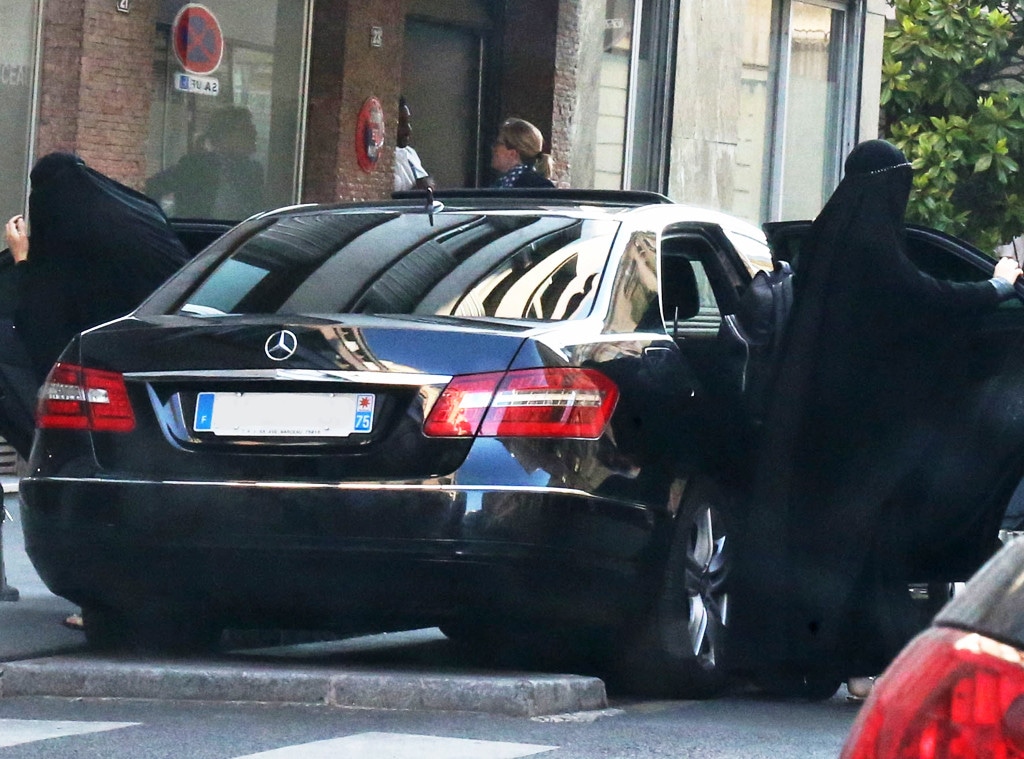 CHP/FAMEFLYNET PICTURES
We've heard of going incognito, but if this really is Gisele Bündchen, then this a whole different ball game…
Multiple outlets are reporting that one of the world's most recognizable faces stepped out in a burqa during a trip to Paris with her sister, Rafaela; however, E! News cannot confirm the identity of the woman wearing the garment traditionally worn by Muslim women.
But don't close the case just yet…There are a few clues pointing to the fact that the mysterious duo just may be the Bündchen sisters after all.
First, People magazine reports that the driver who was seen getting out of the Mercedes with the two people is none other than Tom Brady's wife's longtime Paris chauffeur.
Of course, that could just be a coincidence. 
There's also the issue of what kind of shoes the two ladies chose to wear during their Parisian outing.
The duo both appear to be wearing gold sandals, which would contradict certain religious rules against exposed feet.
Regardless of who it is underneath the burqa, let the conspiracy theories begin!
Gisele, meanwhile, just celebrated her 35th birthday a few weeks ago and posted an adorable throwback collage of her and twin sister Patricia on Instagram
"Happy birthday super Pati!!! I wish you the most amazing things in this world. Thank you for being always there for me, since the very beginning. I love you so much.  #birthday #twinsister#guardianangel #bestfriendintheworld #love," the Brazilian beauty wrote.
Gisele's reps have not returned our repeated requests for comment.