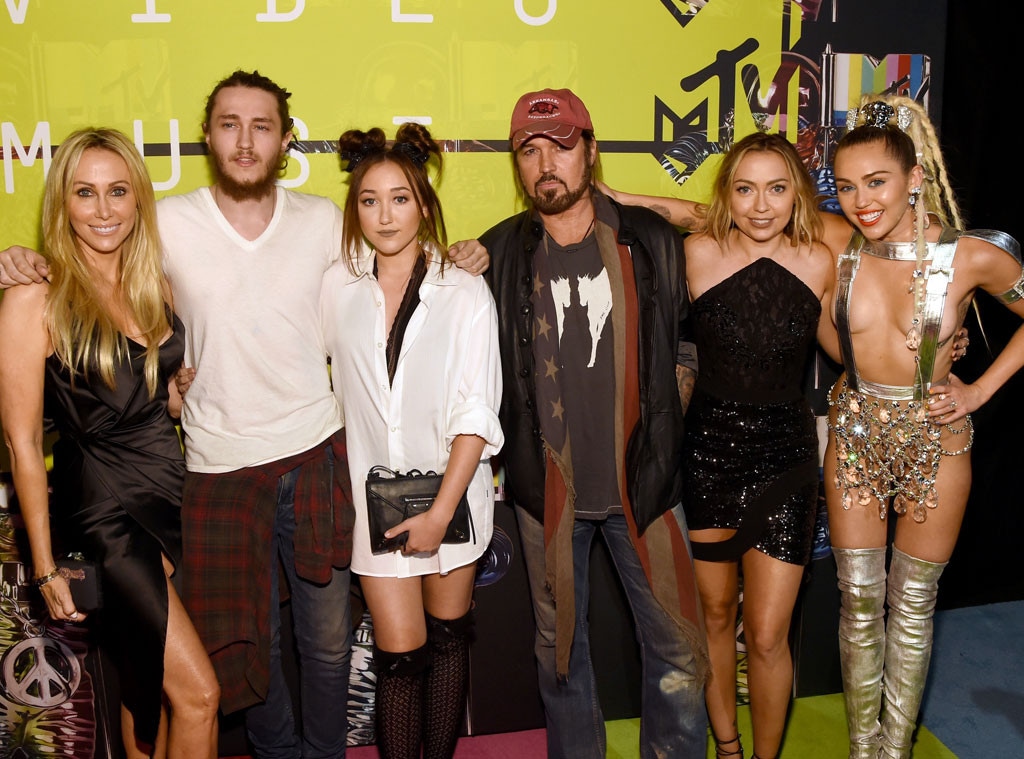 Larry Busacca/Getty Images
Miley Cyrus is one very lucky young woman.
Not only has the 22-year-old pop culture phenomenon come out as a "pansexual," but she also has an amazing family that has her back.
"We've always been very open-minded," her dad Billy Ray Cyrus told me yesterday at the MTV Video Music Awards. "Listen, it's all about love and light. Forget the negativity and the haters."
He continued, "She's rocking and rolling and having a good time. What the world needs is love. There's too much hate…The world needs positive influences."
Kevin Winter/MTV1415/WireImage
In the end, as long as Miley is OK, her family can't be anything but supportive.
"Even when she was a little girl, we told her, 'Hey, baby, do what you do and have fun doing it. Do it because you love it, not because you have to,'" Billy Ray said. "Seeing her happy is the greatest thing ever."
Miley recently came out about her sexuality when she was asked about dating Victoria's Secret model Stella Maxwell.
"I'm 22, I'm going on dates, but I change my style every two weeks, let alone who I'm with," Miley said in Elle U.K.'s October issue. "I'm very open about it; I'm pansexual. But I'm not in a relationship."
Miley's family was in the audience last night when she hosted the VMAs, including Billy Ray, her mom Tish and her siblings Braison, Noah and Brandi.