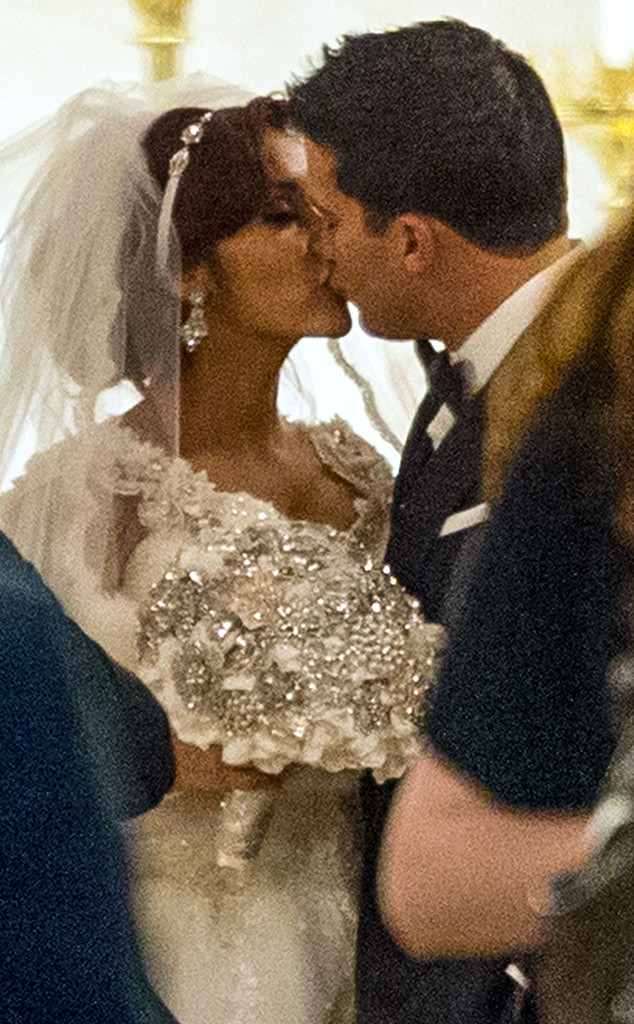 Splash News
UPDATE: Snooki tweeted again one hour later and shut down reports claiming she doesn't have a prenup. "But we have a pre nup.Can we try to at least print one factual article about my husband and I?Where do u get ur info" she wrote alongside a shot from a tabloid magazine.
It seems like more people than not have been taken down by this Ashley Madison website hack, but Nicole "Snooki" Polizzi isn't going to let her husband, Jionni LaValle, fall victim.
The Jersey Shore alum sounded off on Instagram Wednesday to squash the rumors that her husband had an account on the affair site, but come Thursday she was forced to address even more hearsay surrounding the status of her marriage. It seems the former reality star was spotted without her wedding ring, which some believed was a sign of trouble, so she took to Twitter to clear the air.
"FYI I don't wear my wedding rings because they're too big and I need to resize them so I won't lose them," she wrote. "I'm still happily married." She also included heart emojis to further show her love.
Snooki has had a lot to say not only about the hack but also about Josh Duggar, who admitted to cheating on his wife, Anna. "That's not shocking," she shared on her podcast after hearing about Josh's alleged Ashley Madison account. "He actually made a comment. He called himself a hypocrite and he said 'I'm ashamed of myself.'"