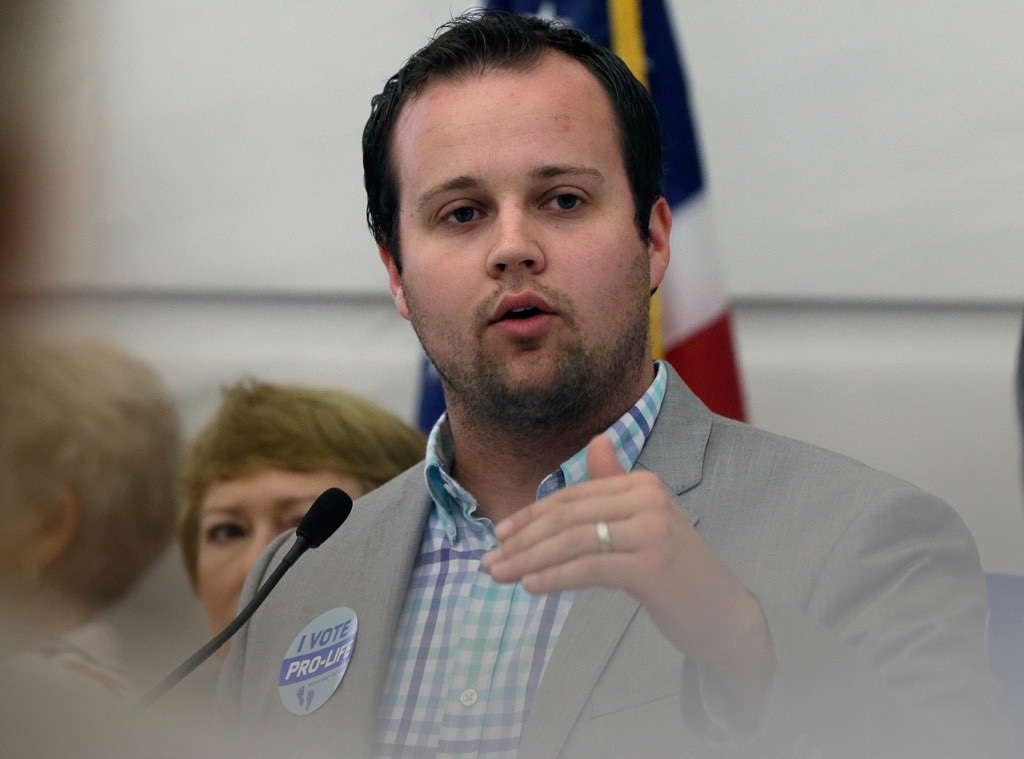 AP Photo/Danny Johnston
UPDATE: The Duggars have since edited Josh's statement on their website to remove his admission to viewing pornography as well as the mentions of the recent molestation scandal. Zap2It also reports that the following was deleted from the post, "in my heart I had allowed Satan to build a fortress that no one knew about."
Following the recent claims that Josh Duggar had an account on the extramarital-affair hookup site Ashley Madison, the 27-year-old reality star, as well as his parents, Jim Bob and Michelle Duggar, have issued a statement on the Duggar family website. 
"I have been the biggest hypocrite ever. While espousing faith and family values, I have secretly over the last several years been viewing pornography on the internet and this became a secret addiction and I became unfaithful to my wife," he said. "I am so ashamed of the double life that I have been living and am grieved for the hurt, pain and disgrace my sin has caused my wife and family, and most of all Jesus and all those who profess faith in Him.
"I brought hurt and a reproach to my family, close friends and the fans of our show with my actions that happened when I was 14-15 years old, and now I have re-broken their trust," he continued, citing the recent molestation scandal. "The last few years, while publicly stating I was fighting against immorality in our country, I was hiding my own personal failings."
He concluded by saying, "As I am learning the hard way, we have the freedom to choose to our actions, but we do not get to choose our consequences. I deeply regret all hurt I have caused so many by being such a bad example. I humbly ask for your forgiveness. Please pray for my precious wife Anna and our family during this time." 
Jim Bob and Michelle added the following, "When we learned of this late last night our hearts were broken. As we continue to place our trust in God we ask for your prayers for Josh, Anna, our grandchildren and our entire family." 
Josh and Anna wed in 2008. The couple have four children together, including daughter Meredith Grace, who is barely one month old. 
On Wednesday, Gawker claimed to have discovered the existence of an account opened on Ashley Madison (the website had a data breach last month) with a credit card belonging to a Joshua J. Duggar and billed to an Arkansas address associated with the family.
The Gawker report comes just three months after In Touch published a decade-old police report, in which the married father of four admitted to molesting five minors, including two of his younger sisters, back when he was a teenager. At the time, Josh also stepped down from his post at the Family Research Council, a conservative Washington, D.C.-based nonprofit that promotes "traditional family values." 
"Twelve years ago, as a young teenager, I acted inexcusably for which I am extremely sorry and deeply regret," he said in a statement to People at the time. "I hurt others, including my family and close friends. I confessed this to my parents who took several steps to help me address the situation. We spoke with the authorities where I confessed my wrongdoing, and my parents arranged for me and those affected by my actions to receive counseling. I understood that if I continued down this wrong road that I would end up ruining my life."
Following his confession, Anna Duggar stood by her husband of seven years and said she knew "who he really was." 
"I can imagine the shock many of you are going through reading this. I remember feeling that same shock," she told People after her husband responded to the accusations. "When my family and I first visited the Duggar home, Josh shared his past teenage mistakes. I was surprised at his openness and humility and at the same time didn't know why he was sharing it. For Josh, he wanted not just me but my parents to know who he really was—even every difficult past mistakes."
Anna added, "He continued to do what he was taught. [I know] who Josh really is—someone who had gone down a wrong path and had humbled himself before God and those whom he had offended. Someone who had received the help needed to change the direction of his life and do what is right."
The mother of four has yet to speak out about the most recent controversy.