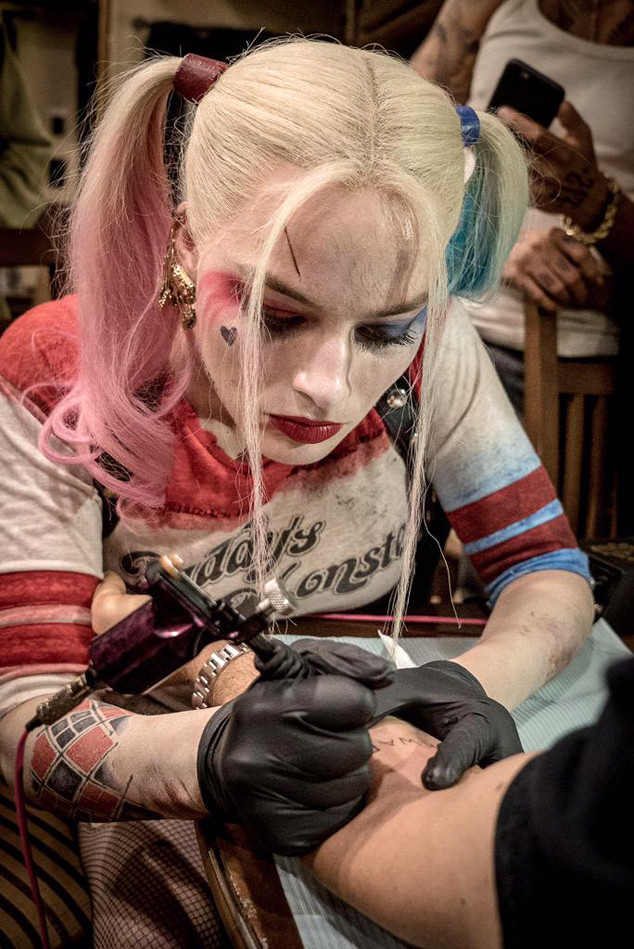 Twitter
Harley's Tattoo Parlour is open for business!
As filming continues for the highly anticipated film Suicide Squad, Margot Robbie appears to be commemorating the experience in a very personal way.
"Skwad," David Ayer wrote on Twitter Tuesday afternoon alongside a photo of Robbie in full Harley Quinn costume as she seemingly inks an unknown man's left arm.
While the lucky fellow's identity remains a mystery, we can confirm Jai Courtney recently received a "Skwad" tattoo. Will Smith also tattooed Joel Kinnaman, as seen in photos posted on Instagram. Does this pic on Ayer's account mean that the movie's director is the latest guy to get inked? Hmmm...