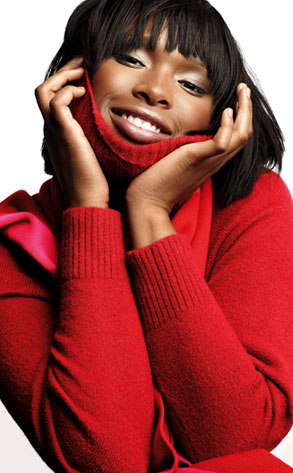 Gap Inc.
Jennifer Hudson continues to mourn her family tragedy.
Still, the Gap has just launched its new holiday ad campaign, which features a cheery photo of Hudson smiling and wearing a bright red sweater.
While the timing may seem inappropriate, a rep for the clothing-store giant assures us that Hudson has given her blessing to use the image.