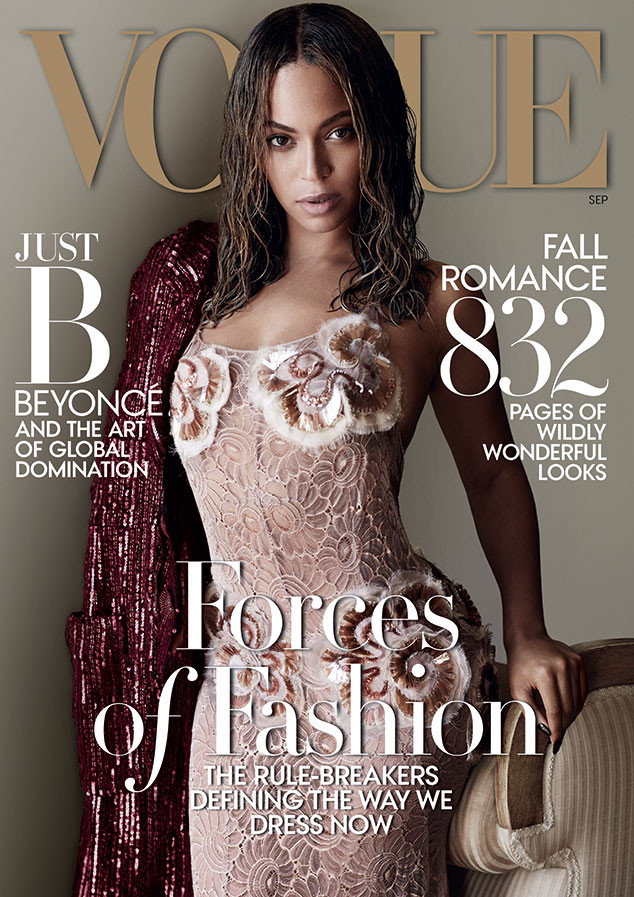 VOGUE/Mario Testino
If a picture says 1,000 words, this cover will garner at least a billion.
Beyoncé is Vogue's September cover girl, and fans of the artist are about to go wild over her look. Shot by Mario Testino, Bey scorches with a wet-haired look and skin-tight Marc Jacobs dress and coat, flaunting her killer bod and even more striking smolder. If the cover, which just so happens to be the most highly coveted cover of the year of any magazine, leaves you speechless, major fashion designers sum up just what makes the "***Flawless" singer, well, flawless.
"The word diva is used for so many female performers, and it often means they have reputations for being difficult, but she exudes charm and a lovable quality," says Marc Jacobs.