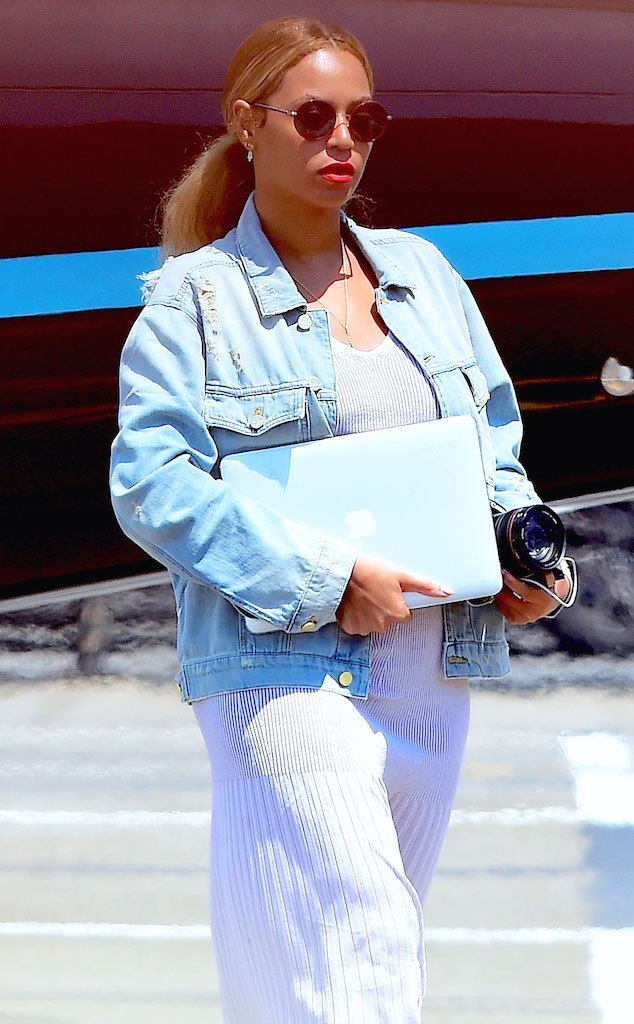 247PapsTV / Splash News
For about a month now speculation has been swirling that Beyoncé may or may not be pregnant. Whether or not the rumor is true, time will tell. What we do know for sure is all the twittering about her tummy started when Queen B began covering her midriff from the paparazzi. Or to give another perspective: Around the time the Grammy winner started carrying her accessories front and center—as evidence by her handling of laptops, purses, iPhone and cameras.
Now it could just be that she wants to show off her purses—they are really, really amazing bags after all. And as for the laptop, maybe she's putting the finishing touches on her new album that's stored on her personal computer and doesn't trust anyone else with its handling—it's called preventing leaks, people!
In short: Who knows why Beyoncé does the things she does. For now the Internet will just have to be obsessed with the mystery of Sasha Fierce's new schlepping style. So go ahead see why everyone is fixated on Bey's accessories—and share your best theories below.