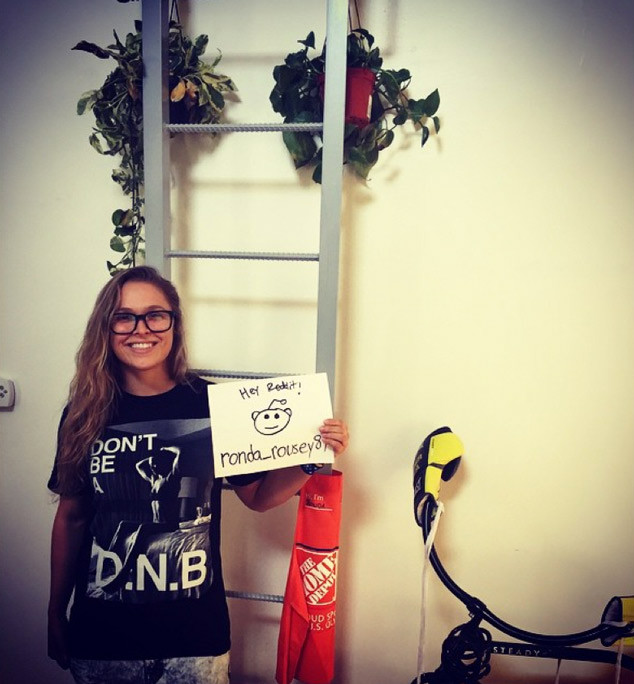 Ronda Rousey/Instagram
To quote Alicia Keys MMA fighter Ronda Rousey is on fire!
The 28-year-old took to Reddit on Monday evening to answer questions from fans, and the virtual chat was nothing short of entertaining, informative and quite inspiring!
She introduced herself (as if introductions were necessary) with, "Ronda here. My favorite Pokémon is Mew and I used to moderate a Pokémon forum." That kinda would have been enough in its own amazing way, but there was more!
Here are five things we learned about the powerhouse fighter and all-around champion: