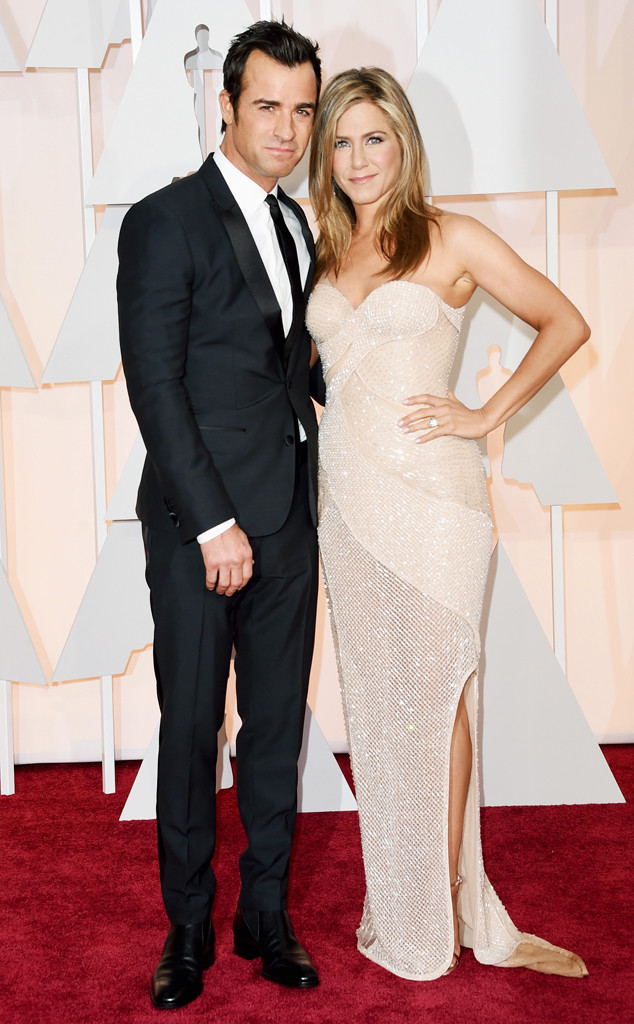 Jason Merritt/Getty Images
Jennifer Aniston and Justin Theroux's wedding was an affair to remember.
While the actors have yet to comment on Wednesday's nuptials—cleverly disguised as a surprise party to celebrate Theroux's 44th birthday—one of their A-list guests, Howard Stern, shared details from the wedding on his Sirius XM radio show.
Stern told said he was one of the few guests who knew the surprise party was a ruse, as he was asked to prepare a toast. "I was so nervous," he said Monday, adding that he even kept his own mother in the dark. "They're so secretive, those two."
"I'm very friendly with Justin. I like him very much...I really admire him. I even said in my speech to them that if one of my daughters brought home a guy like Justin, I'd be very pleased. Except for the s--tty tattoos, 'cause he's got some f--king weird ones," he said. "And except for the fact that I gave him a journal to draw in and he draws pictures of dead zombie babies with blood dripping out their head on every almost page. I said, 'Those two things might disturb me.' But aside from that..."
Stern said the idea of having to speak at the Wanderlust co-stars' reception made him "f--king miserable." He also denied reports that he made his toast with Robert Downey Jr., who did not attend the wedding or reception.