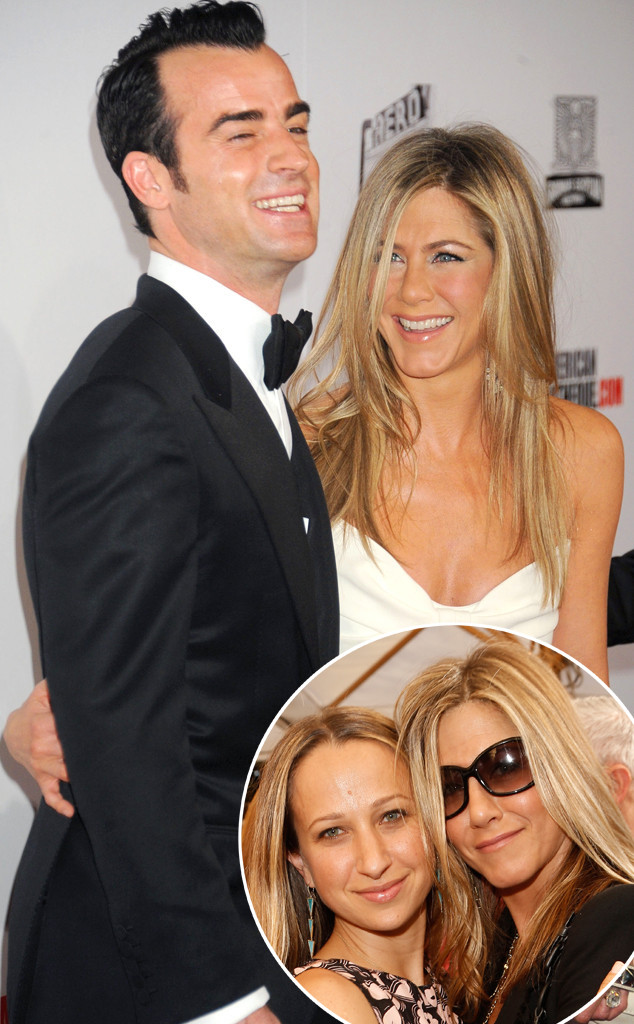 Gregg DeGuire/WireImage; Jeff Vespa/WireImage
Married, at last!
By now you've heard the news: Jennifer Aniston wed Justin Theroux on August 5 in a surprise ceremony held at their Bel Air mansion with close friends (meaning more than a few megastars) and family in attendance. While we don't yet know what dress the bride wore for her nuptials (we do, however, have some good guesses), we've found out that the bride and groom exchanged stunning rings designed by someone very close to home and heart.
That's right: E! News has confirmed that both Jen and Justin's rings were designed by their close friend, Mrs. Tobey Maguire and jewelry designer to the stars, Jennifer Meyer. If Meyer sounds familiar, she should: Jennifer famously designed Courteney Cox's engagement ring (keeping it in the Friends group, we see), and has also crafted jewelry for Beyoncé, Jessica Biel and Blake Lively, among others.