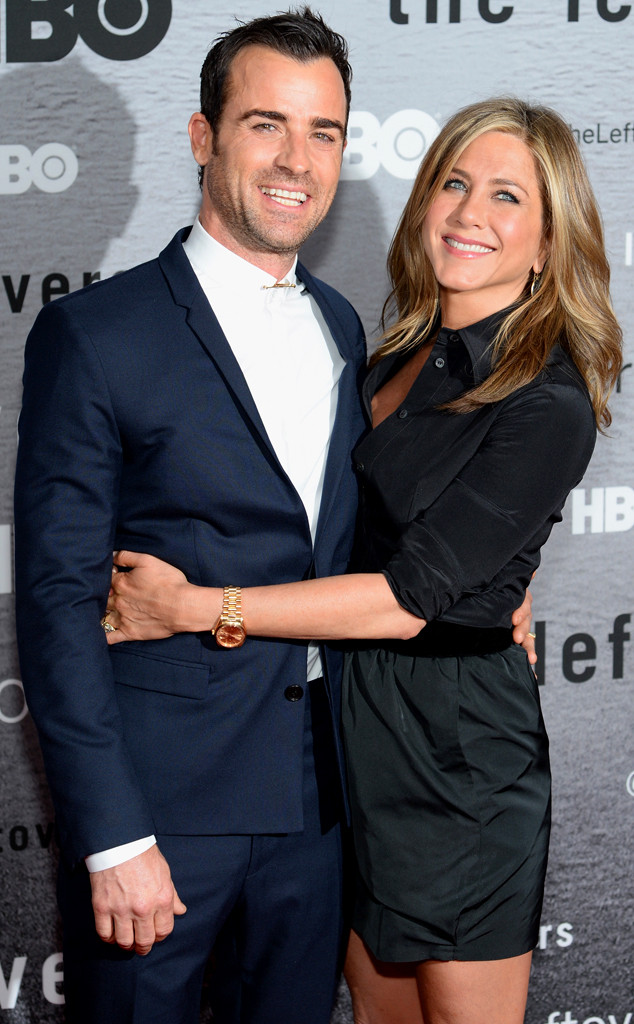 Dimitrios Kambouris/Getty Images
Did you hear about Brad Pitt's ex-wife getting remarried?
We kid. Sort of.
Because as recently as January—a full 10 years after their marriage ended—reporters were asking Jennifer Aniston about her divorce. Or, to work around that awkwardness, asking her about being asked about her divorce.
And we're not talking, ahem, entertainment sites, either. This was CBS News!
"I mean, I don't like it when people bring it up. But people still do, right?" CBS Sunday Morning's Lee Cowan, who brought up his own divorce (in 1999, and he remarried in 2012) as a way into that line of questioning.