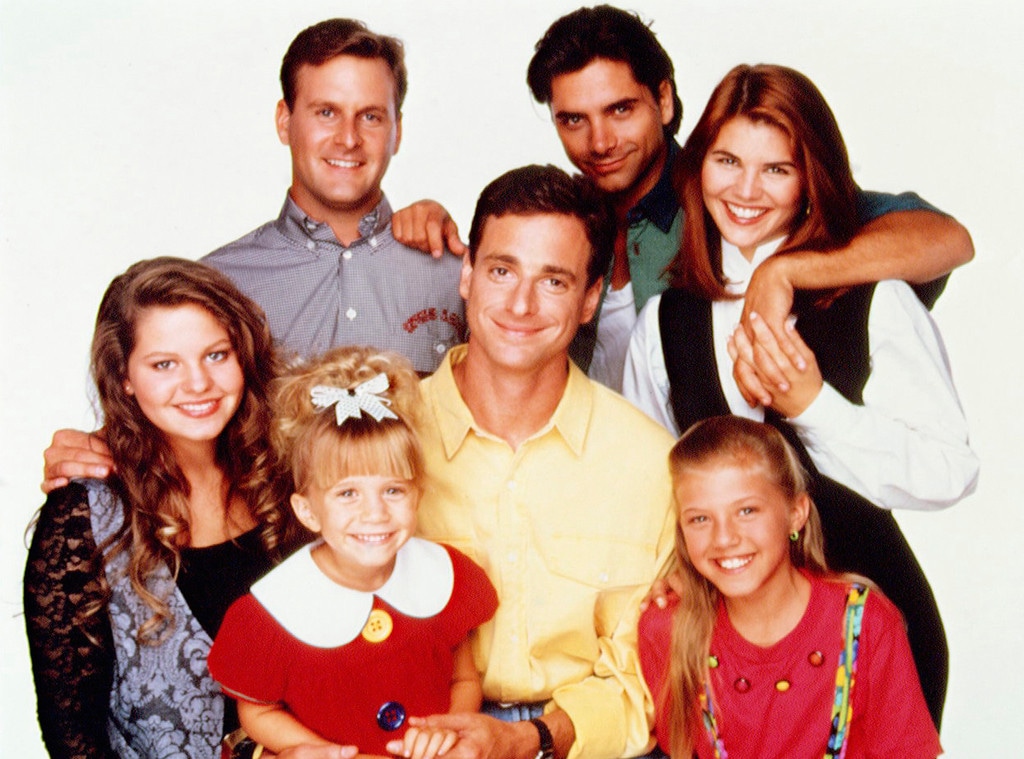 ABC
Did John Stamos have the Olsens fired from Full House?!
In a clip from Lifetime's upcoming Unauthorized Full House Story, the fictional version of Stamos, played by Justin Gaston, is seen complaining about Mary-Kate and Ashley Olsen, then-toddlers, asking a producer, "We love the twins, but is there any way you can find babies who are a little more comfortable onstage?"
So did that actually happen?! "It is sort of true that the Olsen twins cried a lot. It was very difficult to get the shots. That's actually 100 percent accurate," Stamos admitted during the Television Critics Association summer press tour on Thursday. "They brought in a couple unattractive redheaded kids, and we tried that for awhile, and that didn't work. I said, 'Alright, get the Olsen twins back!' and that's the story."
Adding that he has "a sense of humor about" the tell-all movie, he called Gaston, his Lifetime counterpart, "pretty dreamy."
In all seriousness, Stamos, who once again works with infant twins on Grandfathered, said he has very paternal instincts, and is hopeful he will one day become a father himself. "It's something that I would still hope to achieve some day, to be a father...because I really feel like a baby whisperer now." (Example No. 1: When the Grandfathered twins cry, he apparently whispers, "I made a couple other twins a lot of money. Stop crying you could have a clothing line.")  
This fall, Stamos will juggle Grandfathered with his duties on Fuller House, Netflix's revival of the beloved '90s sitcom, set to premiere in 2016. Stamos will reprise the role of Uncle Jesse, as well as serve as a producer.  
"I acted in the first two episodes of Fuller House, which I shot already, and now I'm going into Grandfathered," Stamos explained of managing his busy schedule. "We're doing 13 episodes for Netflix...I'm so excited to be bringing it back, doing it at Netflix."
Grandfathered premieres Tuesday, Sept. 29, on Fox. 
Watch:
John Stamos Dishes on His Return to Television!