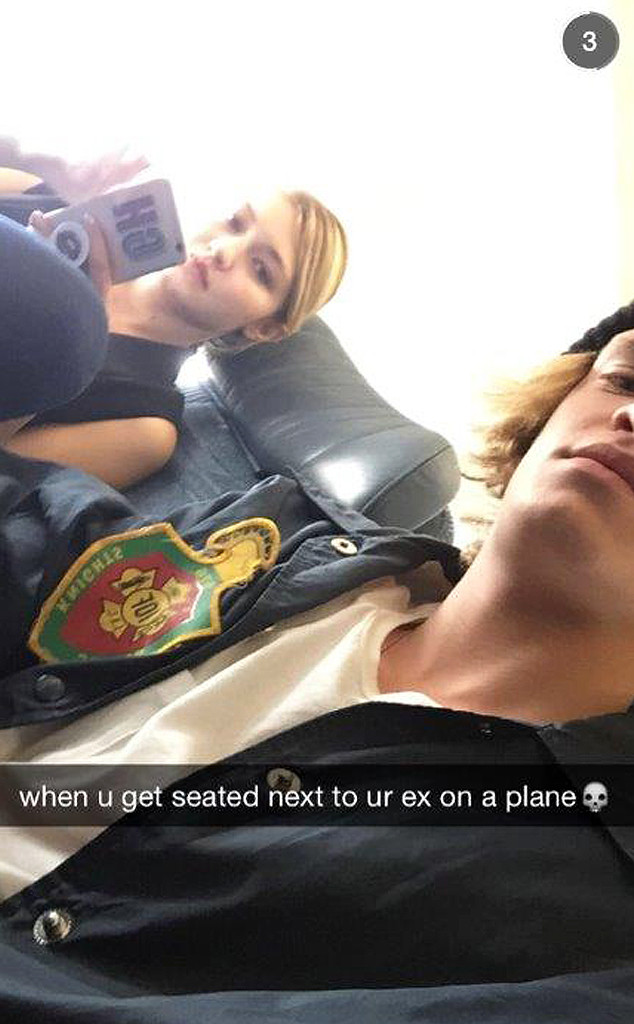 Snapchat
Running into your ex can be pretty awkward. Just ask Cody Simpson and Gigi Hadid!
The former couple recently ran into each other when they were seated next to each other on a flight (can you believe that irony?!). During an interview with Nova this week, the 18-year-old Aussie hunk revealed he almost hit on the 20-year-old supermodel before he realized it was actually his ex-girlfriend on the plane.
"I'm sitting there, I see this blonde hair I'm like, 'Oh yeah, let's do it!'" Simpson said with a laugh. "She was like reading a book or something on her phone, she had her head [down] so you can't tell [who it is] and because the seat was like that you only see blond hair and I'm like, 'Yes!' and then she looks up and I'm like [mouths expletive]."