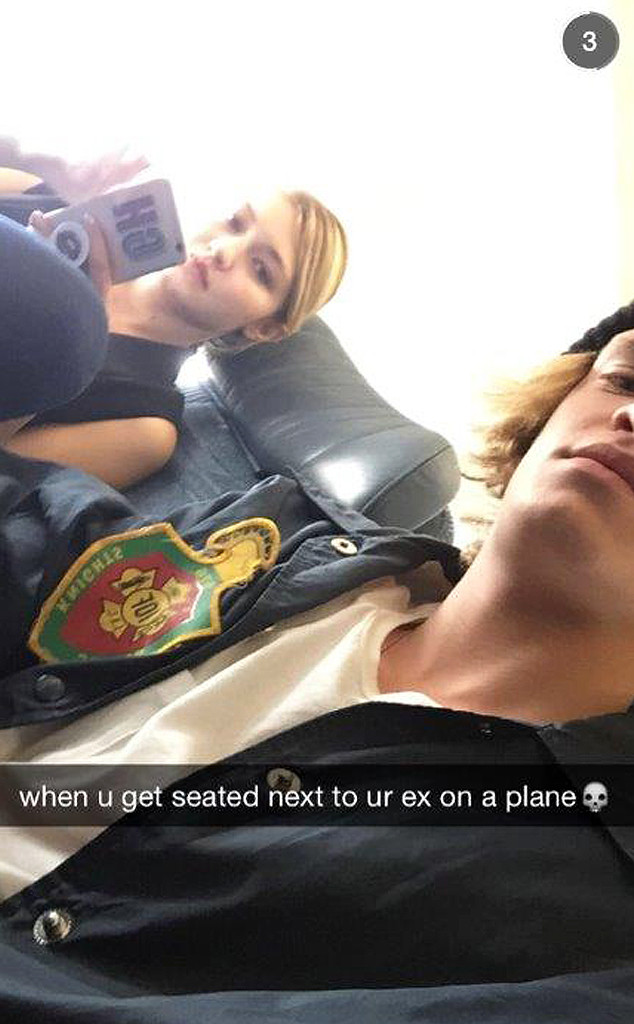 Snapchat
What could be worse than flying with a crying baby seated near you? Maybe flying with your ex sitting right next to you.
Luckily, it didn't seem like things were too awkward when that very thing happened to recent exes Gigi Hadid and Cody Simpson. The singer seemed comfortable enough to make light of the slightly unfavorable situation by taking a funny picture of himself with Gigi sitting next to him for Snapchat.
He wrote, "when you get seated next to ur ex on a plan" with a skull face emoji. Yikes! LOL.
While this scenario may seem hellish for some, these two have continuously stated that they maintain a close bond and friendship despite their romantic relationship going kaput.