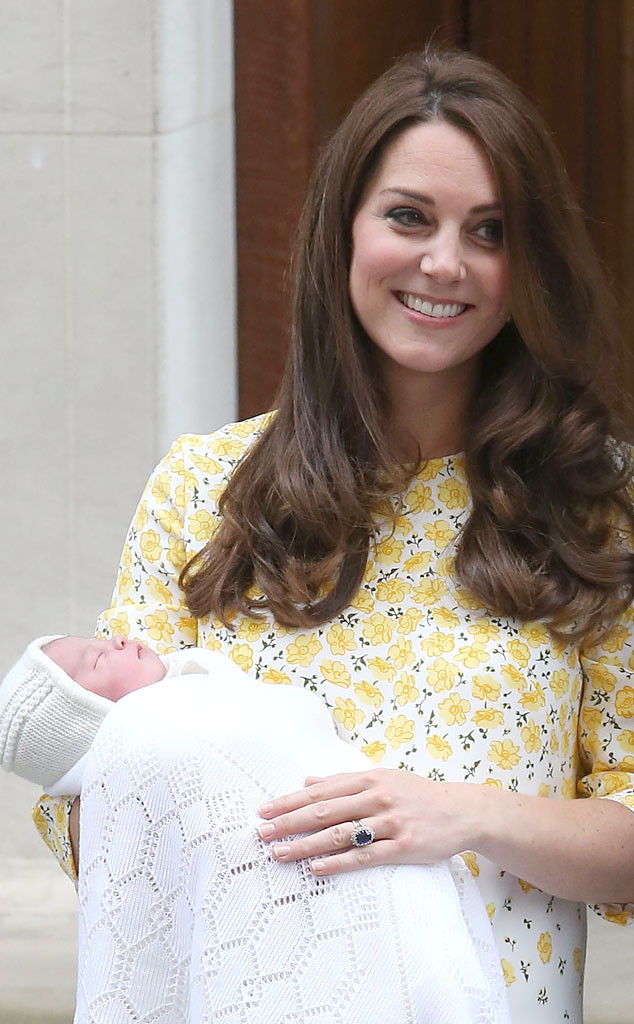 Chris Jackson/Getty Images
One thing we remember vividly about Kate Middleton's post-labor looks? The duchess had not one hair out of place when she stepped out to reveal Prince George and Princess Charlotte to the world in 2013 and 2015, respectively.
Now the Kate Effect's reach has been extended even farther—into the delivery rooms of brand-new moms. According to The New York Times, the latest post-delivery trend involves the new mother's hairstylist swooping in for an after-labor hair blowout or touch-up, and more moms than ever are getting into the glam-after-baby routine.
(You may remember that Middleton's hairstylist Amanda Cook Tucker, along with colorist Richard Ward, descended upon St Mary's Hospital in London with styling tools and hair products to create Kate's effortless post-baby barrel curls.)