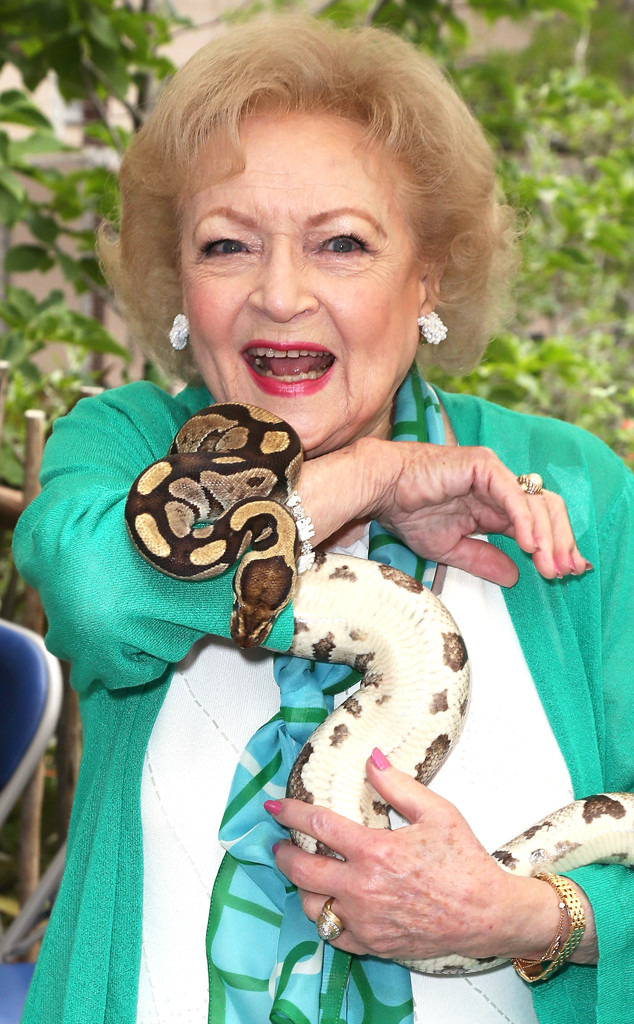 David Livingston/Getty Images
Betty White isn't one to talk to trash.
So, when the longtime animal activist was asked to comment on dentist Walt Palmer, who killed Cecil the Lion earlier this month in Zimbabwe, the former Hot in Cleveland actress decided it would be best to bite her tongue. "You don't want to hear some of the things I want to do to that man," the 93-year-old Hollywood legend said Thursday (via Entertainment Weekly). "It's such a heartbreaker. You can't even talk about it, and to see this king of the jungle and personifying it in every way, this gorgeous creature. How can somebody do that?"
White is the co-chair of the Greater Los Angeles Zoo Association. She published a book, Betty & Friends: My Life at the Zoo, in 2012, and she currently hosts Betty White's Smartest Animals in America on GAC. She joins a number of stars, including Mia Farrow and Jimmy Kimmel, who have denounced Palmer's actions.
Palmer, who paid $55,000 to kill the beloved animal on a hunting trip, released a statement this week apologizing for shooting the lion. The U.S. Fish and Wildlife Service is now investigating the circumstances surrounding the murder of Cecil the Lion, who was lured from a wildlife preserve, CNN reported Thursday.
Amid worldwide backlash, the dentist's whereabouts are unknown.