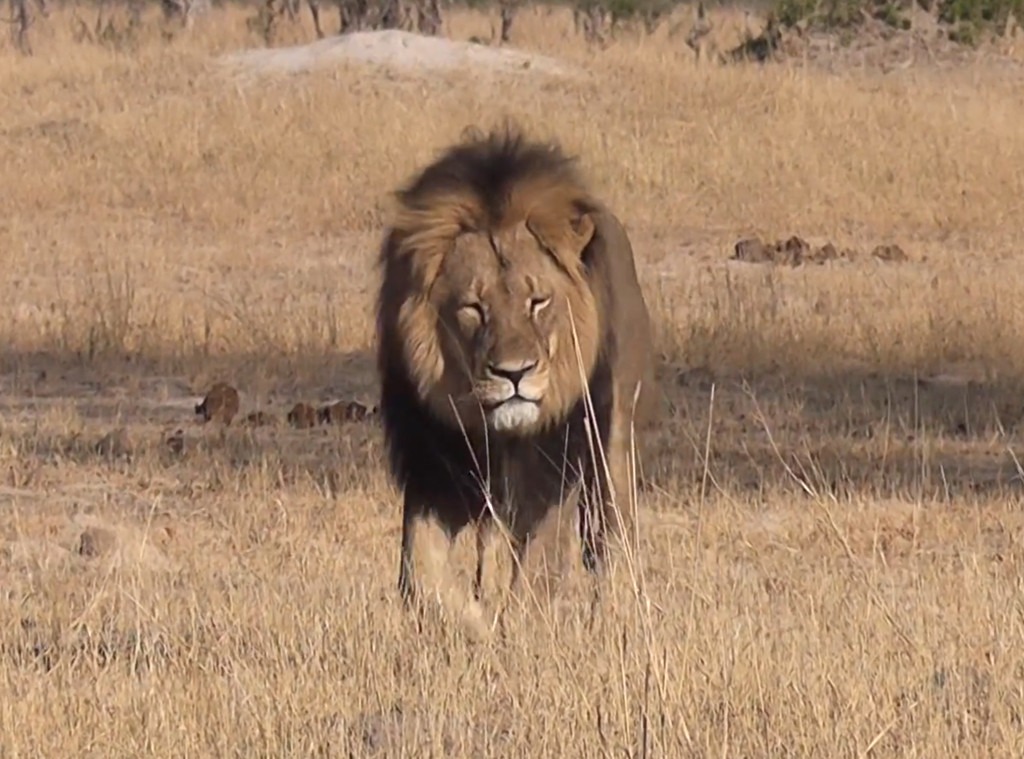 YouTube
The Internet is outraged following the death of Cecil the Lion—and many celebrities are now speaking out on social media. 
Judd Apatow, Mayim Bialik and Olivia Wilde are among the handful of stars who are publicly expressing their anger after the death of the 13-year-old lion, who, according to CNN was allegedly killed in Zimbabwe by a foreign hunter. 
The Zimbabwe Conservation Task Force later identified the hunter as Walter Palmer, a dentist from Minnesota, who reportedly paid $55,000 to participate in the hunt. The conservation task force also stated on their Facebook page that Palmer first shot the lion, who was part of an Oxford University research project and wore a GPS collar, with a bow and arrow but that shot didn't kill Cecil. 
40 hours later, Palmer and professional hunter Theo Bronkhorst allegedly tracked the lion down and shot him with a gun. They tried and failed to destory the GPS collar; Cecil was beheaded and skinned. 
Here's a look at what celebs are saying: >
Ohh the dentist "had no idea" the lion was famous. Because had he known, he would never have murdered it without asking for a selfie first.

? olivia wilde (@oliviawilde) July 28, 2015
It's not for food. It's not the shooting, or tin cans would do. It must just be the thrill of killing. Mental. http://t.co/0fjtXoC1ML

? Ricky Gervais (@rickygervais) July 28, 2015
I?d love to go hunting for killer dentist Dr Walter Palmer, so I can stuff & mount him for MY office wall. My column: http://t.co/Xy2OWE8sU2

? Piers Morgan (@piersmorgan) July 28, 2015
What an excellent example of evil cowardice as Dr Walter Palmer beheads that majestic creature. That title "Dr" should be revoked.

? Lisa Vanderpump (@LisaVanderpump) July 28, 2015